NEW Home Learning Resource - "Highly Recommended" - Government funded.
OAK NATIONAL ACADEMY
Please complete a selection of the activities listed on the menu. If your child wants to adapt the content of the activities, this is absolutely fine!
Suggested Timetable for home learning - click here.
Home Learning
Here are some Home Learning Packs and useful website links to ensure high quality learning continues should the school close.
Year 5 Learning Projects
Pack 1 - Click here
Pack 2 - Click here
Pack 3 - Click here
Pack 4 - Click here
Pack 5 - Click here
Pack 6 - Click here
Pack 7 - Click here
Oxford Owl - free books
Purple Mash - children will be given their login details
Purple Mash Blogging Help Sheet
Times table Rock Stars - Thank you to everyone who took part in the TT Rockstars battle - unfortunately we didn't win (Year 4 = 53,350 points and Year 5 = 43,531 points). A special well done to Charlie S, Ayyub and Callum who were the highest scorers from each class! :)
Pobble 365 - Creative writing inspiration. The picture changes each day (select 'Pick a day') and different activities are listed for children to have a go at.
Miss Walters Mrs Rochester Miss Bragg
Class 16 Class 17 Class 18
Mrs T Titcombe
Mrs D Yockney
Mrs K Hackman
Mrs R King
Mrs E Thompson
Documents - please click to open
Useful Information
Year 5 PE days are usually on Wednesdays and Thursdays, however children need to have their PE kits in school every day of the week as we may take PE opportunities at other points in the week should we feel this would benefit the children.
Weekly music lessons will take place on a Tuesday afternoon. The children will be continuing their knowledge of how to play the recorder (from Year 3) but will focus more on intonation, reading sheet music and learning different tunes.
If your child has anything they wish to discuss, please encourage them to approach their teacher first. In Year 5 we strive to achieve greater independence. We operate an open-door policy and welcome parents and guardians to approach and discuss any concerns with their child's teacher. Many thanks for your support in this busy academic year.
Weekly Homework
New Maths or English tasks are set every Monday and collected back on the following Monday, unless specified differently by the class teacher. The children receive their spellings termly and all homework tasks are outlined/linked under the subheadings below. If you cannot access these files, or would prefer a paper copy to be sent home with your child, please can your child let their class teacher know and this will be arranged.
Reading homework
Children are expected to read at least 5 times a week for approximately 20 minutes each time. During this time, they should record their own comments in their reading journals. They may choose to read to themselves, but are advised to read out loud to an adult at least once a week. We ask that parents sign the last box of every page in their child's reading record so that this is being monitored at home as well as at school. It is imperative in Year 5 that children are reading regularly to help improve their writing and to prepare them for future years. It is equally as important for them to discuss and reflect on their understanding of the story. This is done in their reflective comments but should also be addressed through discussions with adults at home. If you would like some support on helping your child with their reading. please see their class teacher - we are always happy to help!
Spelling homework
Children need to practise their set spellings every evening in their 'home spelling books'. There are lots of spelling strategies to refer to at the front of these books.
Term 4:
Over the last two weeks the children have been working hard to develop their persuasive writing. After looking at language skills used to persuade - they were assigned a planet to research and advertise as a new holiday destination! In order to do so, they have combined their English and Computing skills to create and publish leaflets! Please click on the link below to take a look through our creations:
https://www.purplemash.com/displayboard/5e569d561163fa559e60a901
Term 3:
To kick off Term 3, Year 5 became detectives! Investigating a crime scene left in the small hall, the children pieced together a police report of what they think happened and who they thought was involved...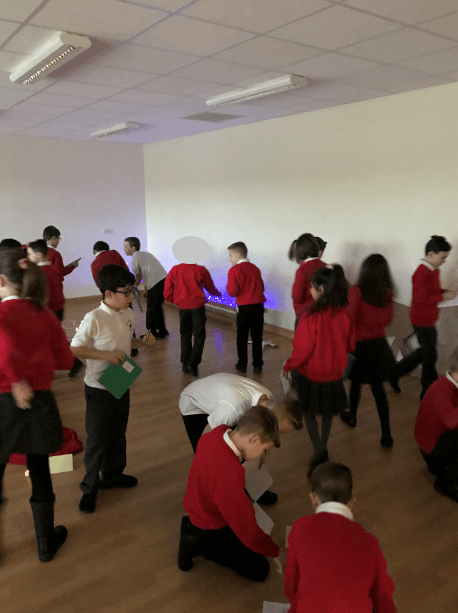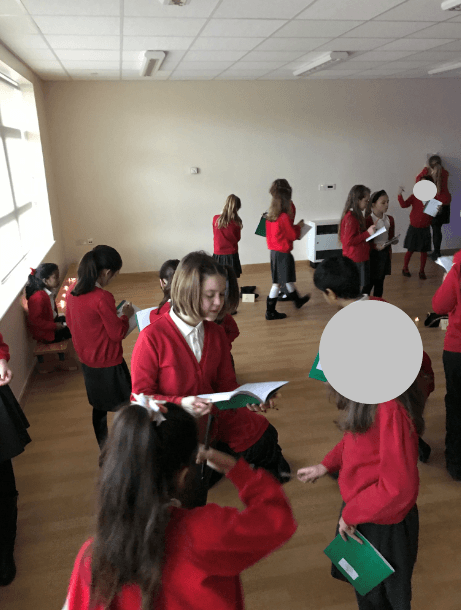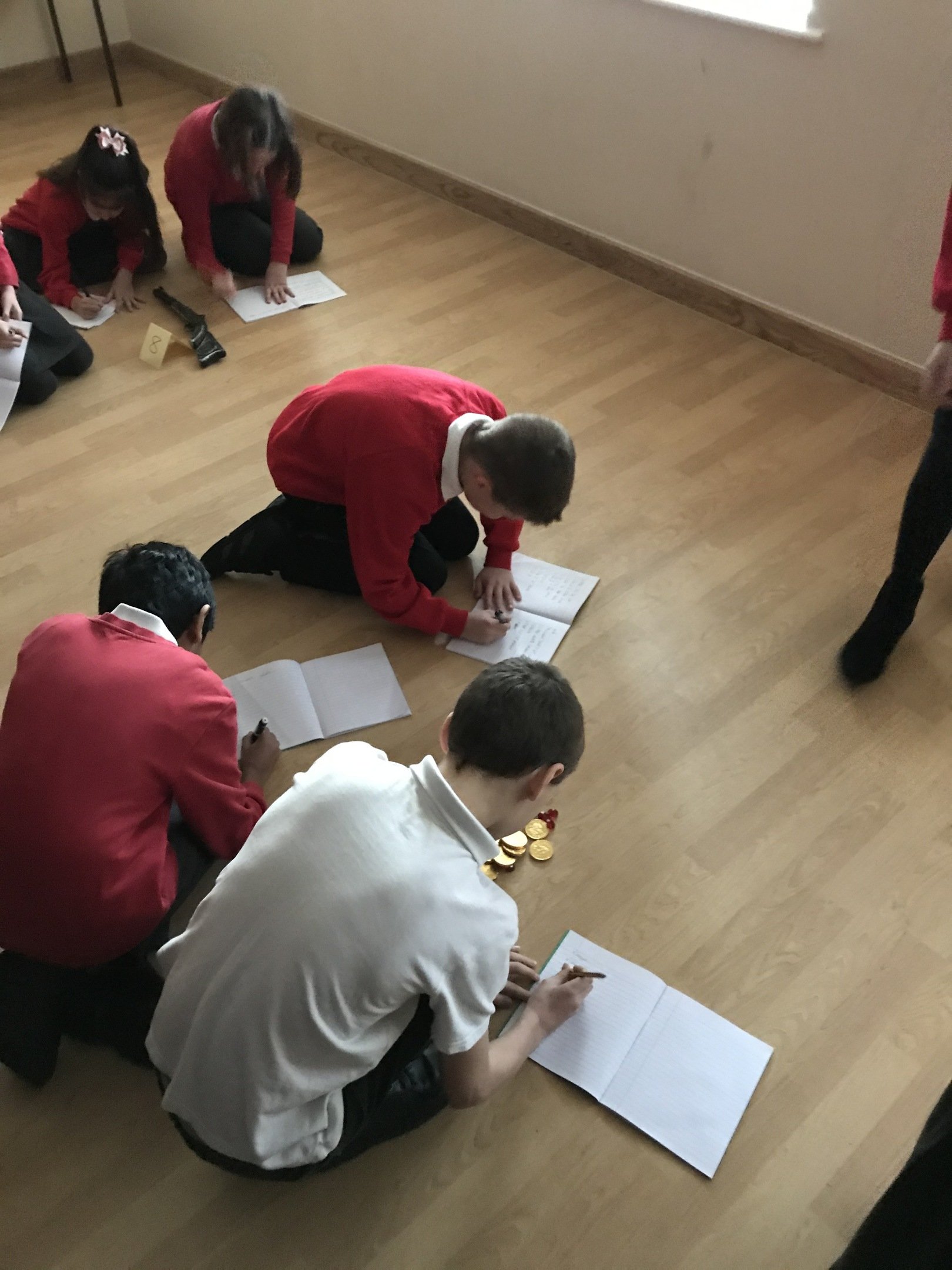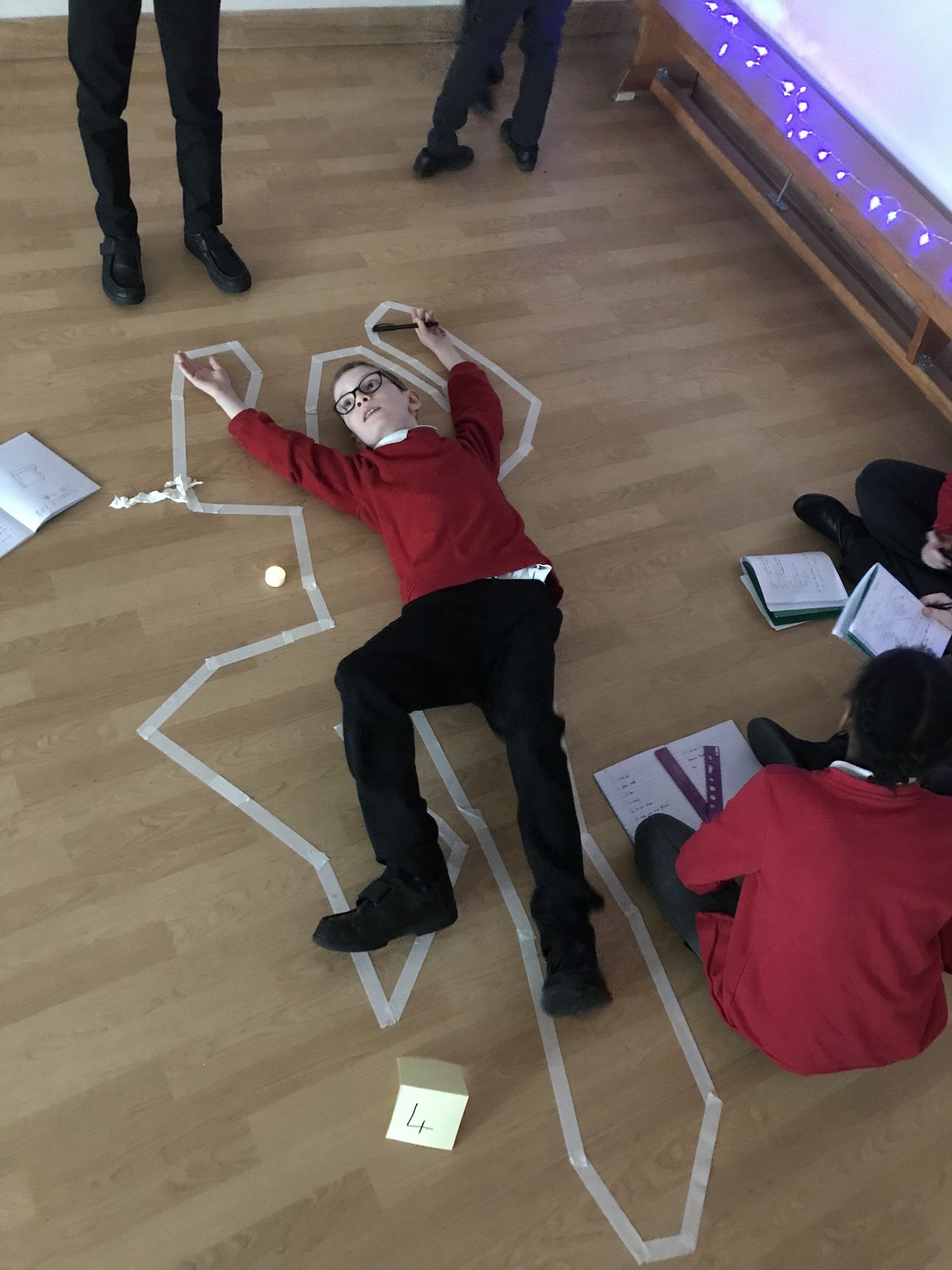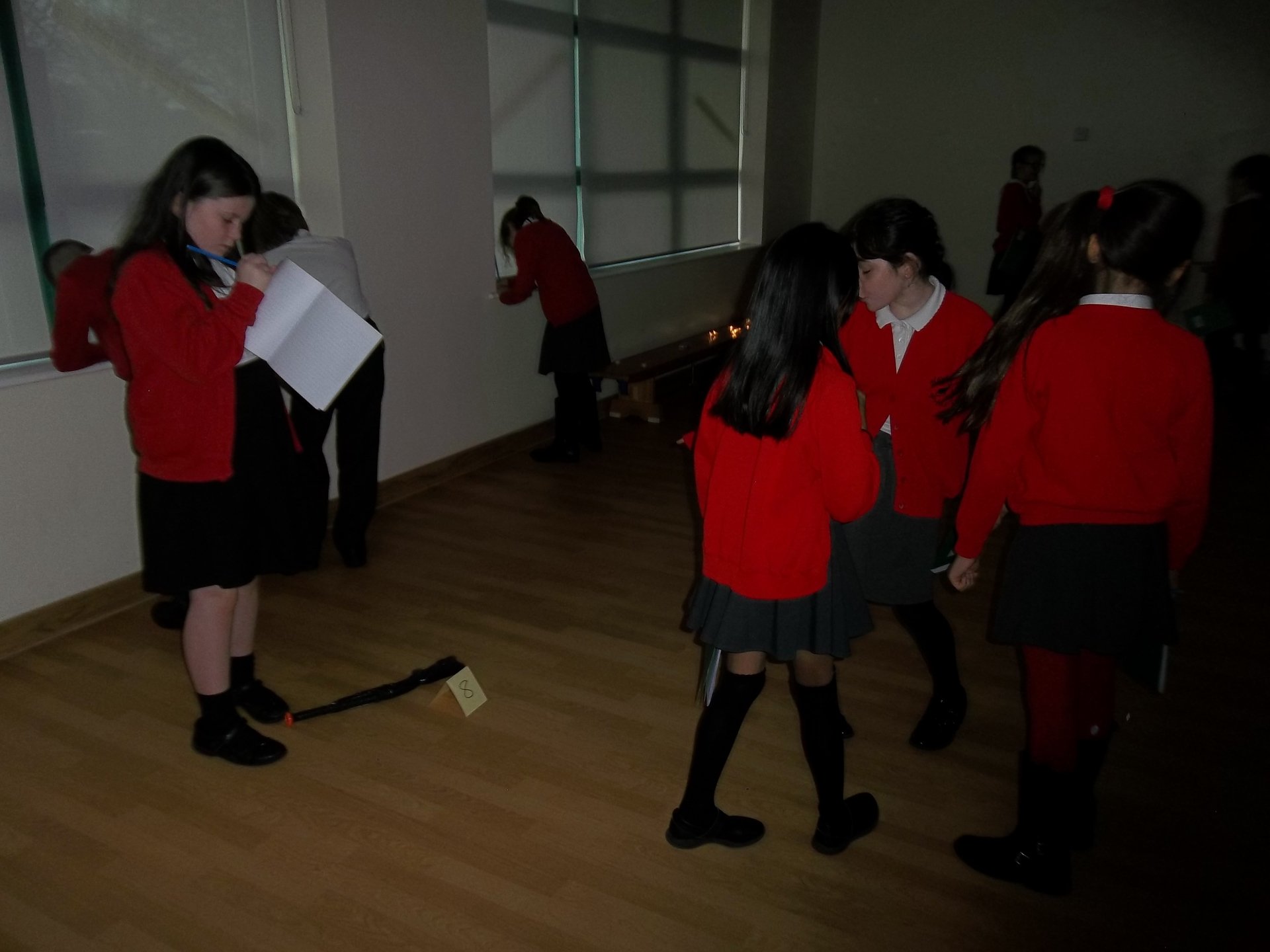 Useful Links - Please click to open
Links to other sites

Certain links, including hypertext links, in Our Site will take you outside of our site. Links are provided for your convenience and inclusion of any link does not imply endorsement or approval by us of the linked site, its operator or its content. We are not responsible for the content of any website outside our Site.