Mrs Sanghera/Mrs Shea
Class 5
Mrs Ravenscroft (class 4)
Mrs Viranyi (class 5)
Mrs Puntis (class 6)
Mrs Burkin
Miss Pallett
PE Day is TUESDAY for all Classes
Documents - please click to open
Spelling homework
Year one children have brought home their spellings for Term One.
Please keep this copy at home so you can learn them through the week.
The children will learn a new set every Tuesday and we will check them the following Monday.
We have included some ideas you can use to help your child learn them.
Remember to have fun and keep smiling!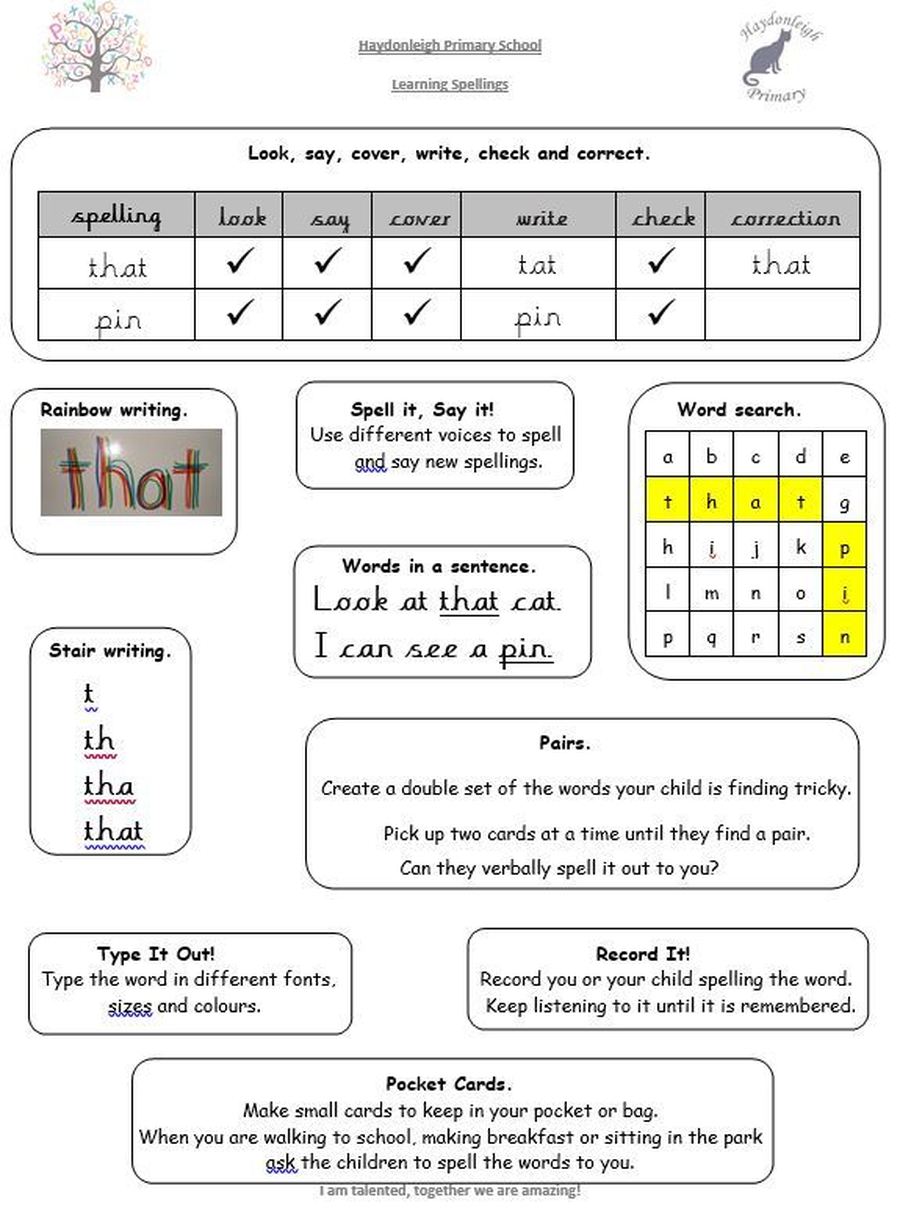 Reading homework
Children are expected to read daily for 5 - 10 minutes and record it in their reading journals.