Haydonleigh Tranquillity Room
Since September, 2012 and as part of Haydonleigh Primary School's continued focus on child welfare and overall school experience, we have been operating our own Tranquility Room.
This room is intended to provide a calming retreat for children at times of individual stress or anxiety, to the benefit of the individual child, their friends and staff. The room itself is designed to offer the child a genuine temporary detachment from the everyday school environment allowing an immediate opportunity to share any problems or fears which they would otherwise have difficulty expressing.
The Tranquility Room and the children's experiences and expressions within it, are managed by Mrs Lisa Workman and supported by the following:
Mrs Lorraine Lovell and Miss Fran May.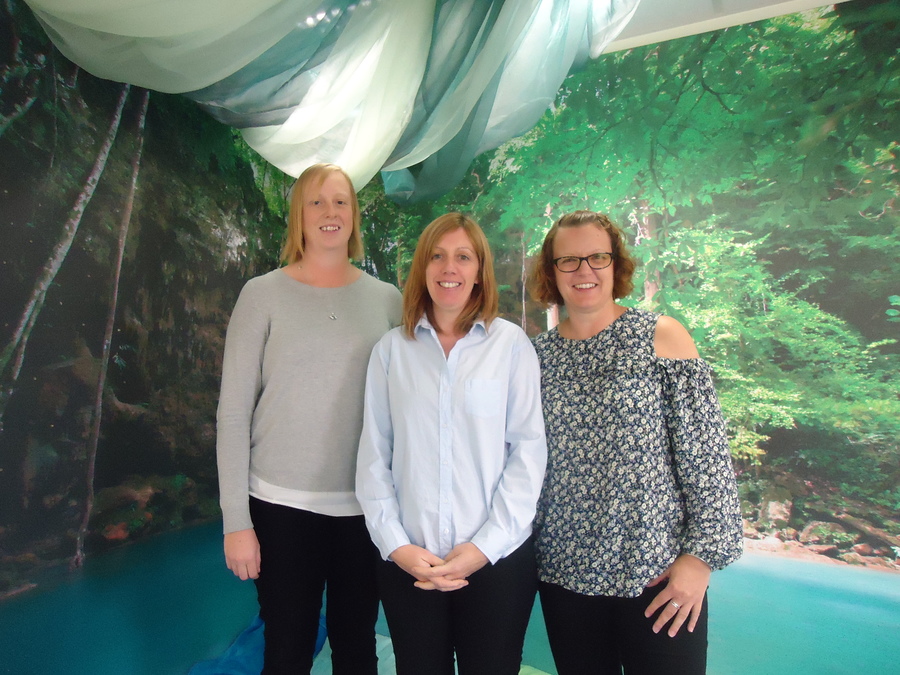 The key aspects of support the Pastoral Team offers can be summarised as follows:
Pupil Wellbeing

Anger Management

Self Esteem

Friendship

Positive Communication
Managing Feelings

Loss & Bereavement

Seperation & Divorce

Social Skills
We plan and deliver programmes which offer support both individually and to small groups. Research shows that supporting emotionally vulnerable children within school often leads to improved outcomes in terms of their school performance and well being.
In addition, all children in Year 4 will be participating in 'Mindfulness'. This is a programme that promotes them noticing what comes through our senses during any activity; for example, sounds in our environment, breathing, or looking at something and noticing details (i.e. size, colours and textures) etc. Distracting thoughts and feelings are not ignored but rather acknowledged and observed without judgement.
Mindfulness can have many benefits. Research has shown that it can help children:
Feel Peaceful and tranquil

Fall asleep more easily

Cope with stress and anxiety

increase focus and concentration
Improve replationships

Handle difficult emotions

Develop creativity and imagination

Learn to quiet themselves
Pastoral Care is an important factor in seeking to prevent problems (both personal and academic) from arising. Good Pastoral Care is pro-active rather than re-active.
Quality Pastoral Care in a school will lead to higher academic performance. There is no question that pupils with high self-esteem, who are essentially content and well-motivated, will work better.
Good Pastoral Care will raise the standards of behavior in school. Research suggests that pupils with high self-esteem on average behave better than those with a low self-image. Good Pastoral care defuses rather than escalates situations and leads to enhanced relationships between staff and pupils.
At Haydonleigh, all children will learn how to make informed choices about their emotional and mental well-being and the importance of these in school, home and adult life.
For further information on Young Carers please click on the following links:
Her Majesty's Chief Inspector, Miriam Rosen said:
'Nurture groups help support some of the country's most vulnerable children. Well-planned, rigorous intervention that focuses on academic as well as social, emotional and behavioural progress can make a huge difference to the lives of children who might otherwise be left behind.'
Human being'
Each of us is unfinished, a work in progress. Perhaps it would be most accurate to add the word 'yet' to all our assessments of ourselves and each other. Jon has not learned compassion …yet. I have not developed the courage…yet.
It changes everything
Remen,R.N (1996