school menu
Menu choices available to view when booking on the school Scopay account. Please note hot meals are only available for Foundation Stage and Key Stage 1 children. Key Stage 2 children may order a Grab'n'Go only.
weekly grab'n'go for all children including KS2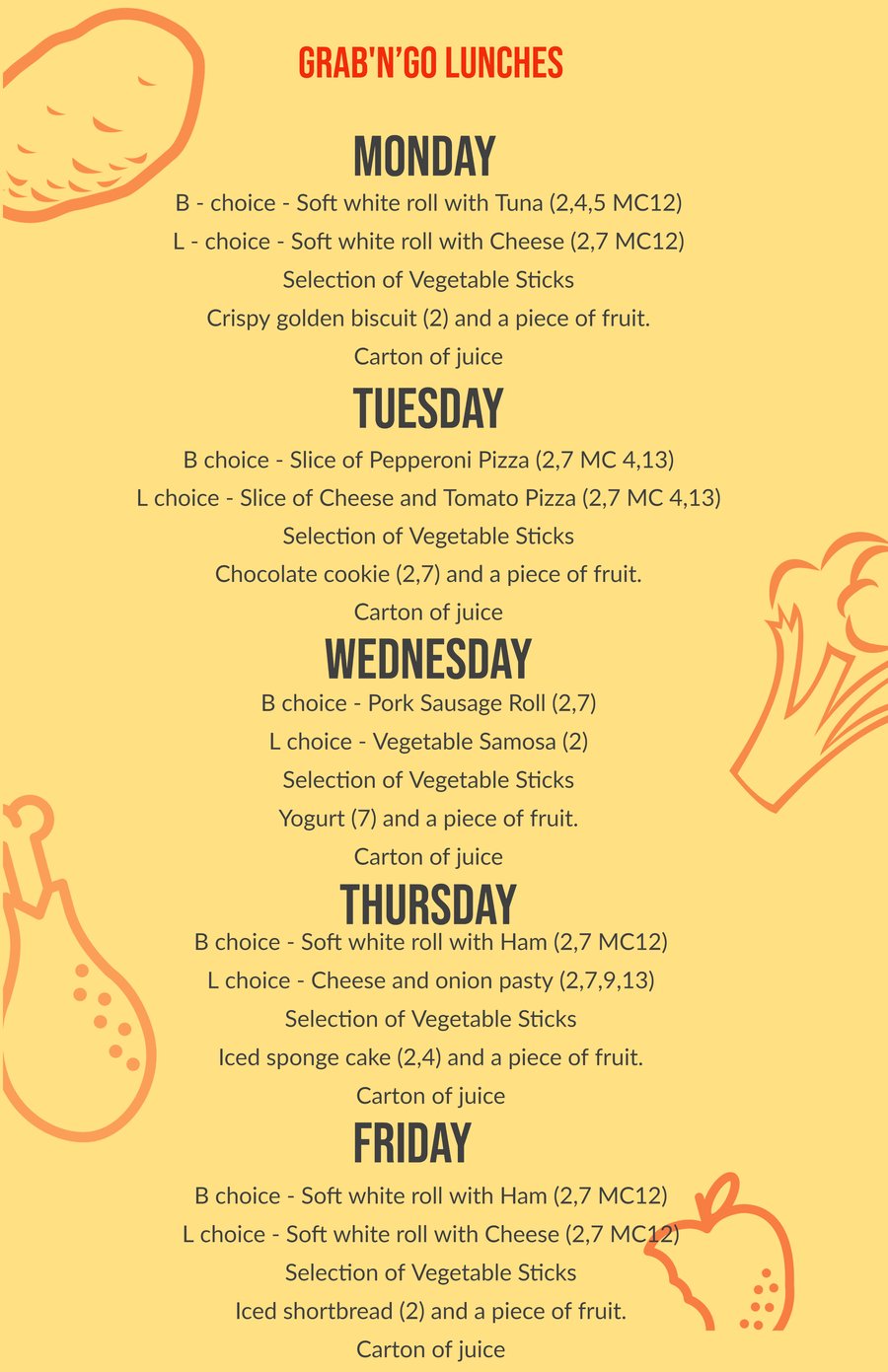 week commencing 8 march 2021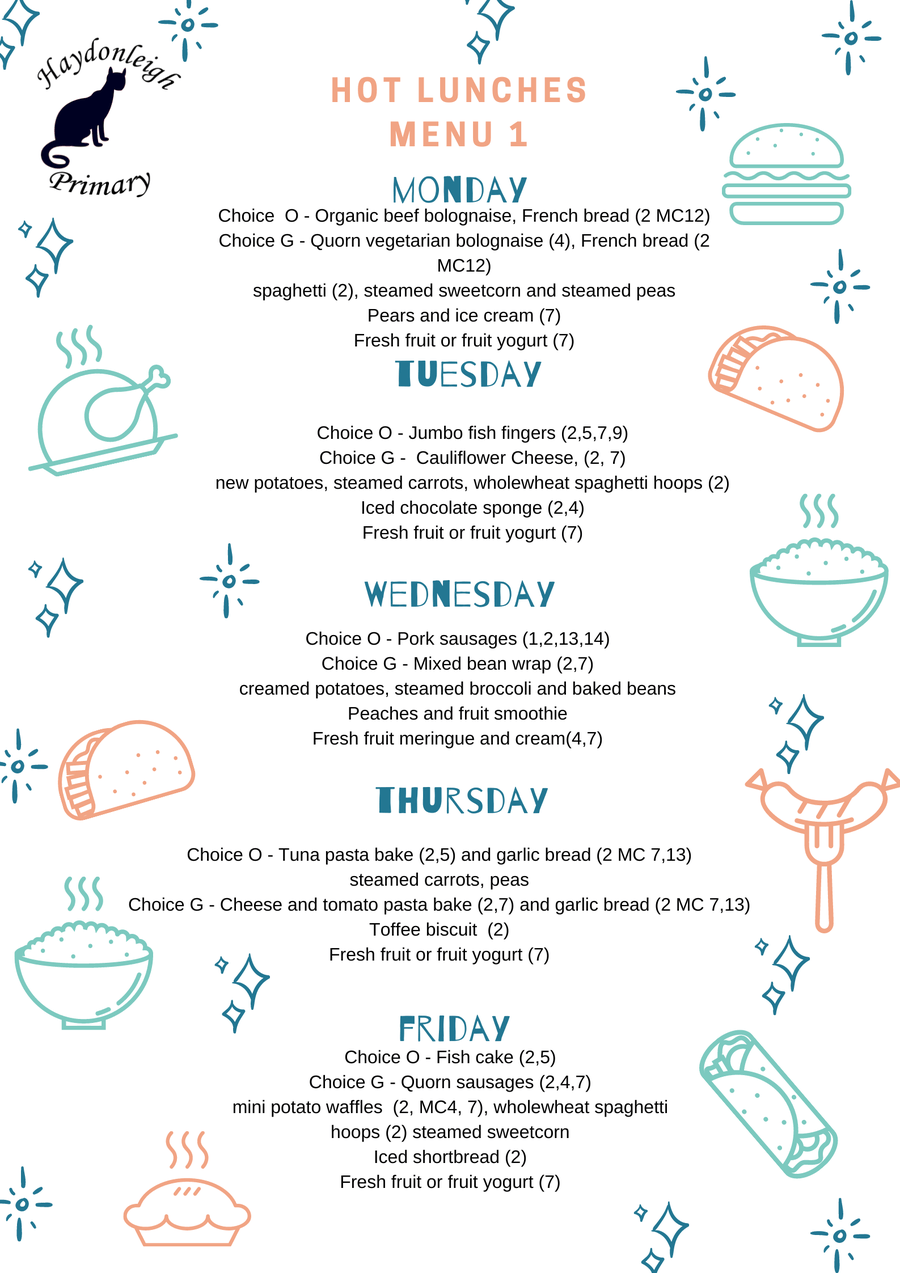 week commencing 15 march 2021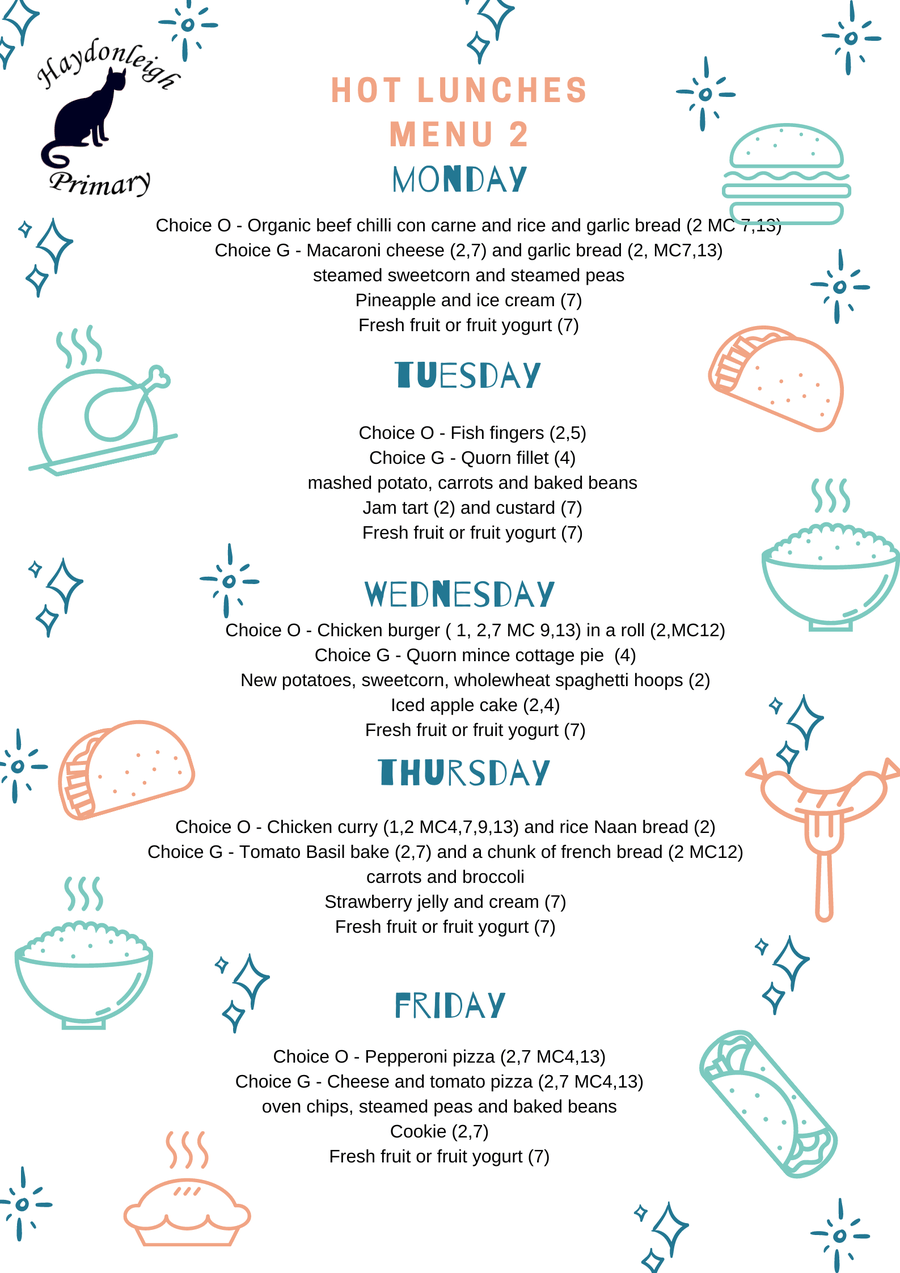 week commencing 22 march 2021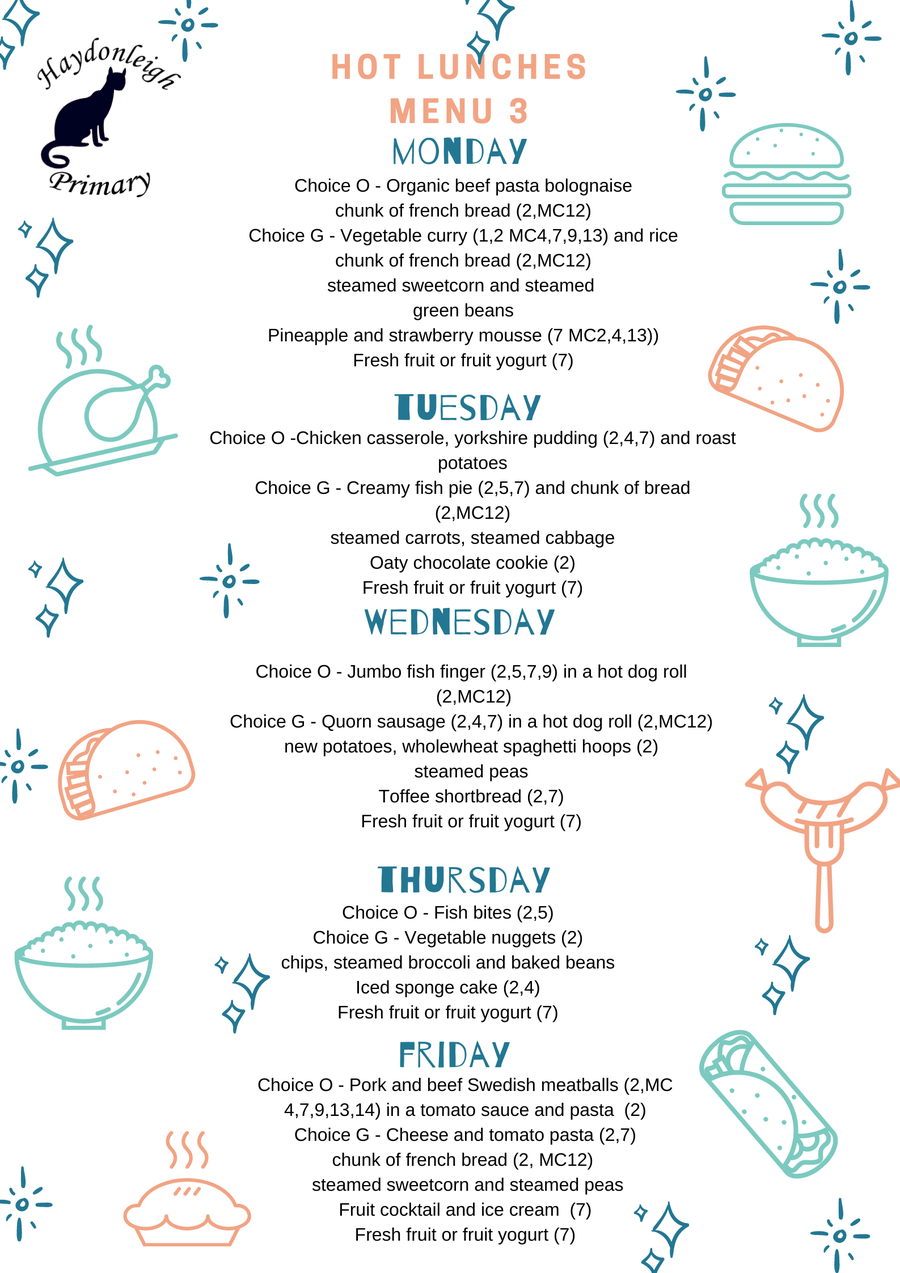 Allergen list for these menus shown below
Please note that next to some foods allergens are now broken down to allergens and MC (may contain allergens)
As a school kitchen we do not use nuts in any of our cooking. However we have a few items that come into the kitchen which have been produced in a factory which also process products containing nuts.