Travel Ambassadors
The bus route to Haydonleigh is either Number 13 or 14 bus for further information on the Thamesdown Transport please look at http://www.thamesdown-transport.co.uk/


Walk on Wednesday with the Haydonleigh walking bus - WOW.
Parents can drive to Asda to drop their child off, safe in the knowledge that they will then be accompanied the final distance to school by school staff. Parents are not expected to stay and walk – you can get to work a little early for a change!
We will meet at 8.20 am on the corner by the estate agents. Staff will wear fluorescent jackets for safety so you should be able to spot us! The children will then be accompanied on local footpaths the short distance to school. The Walking Bus will operate every Wednesday as planned, whatever the weather. It will operate to a strict timetable, not waiting for latecomers in the mornings, even if certain children are expected to travel. It is the parent's responsibility to wait with their child until the arrival of the bus so no child is left unattended.
The Walking Bus is an ideal way to reduce congestion around the school gate. Parents who need to travel greater distances could drive to a suitable pre-arranged 'bus stop' and continue their journey, for example to work, once the Walking Bus has collected their child.
A certificate will be presented to children who are on every walking bus this term.
Haydonleigh Bike/Scooter Passport
A copy of the below passport has been handed out to every child in the school. The idea is to encourage children to ride and scoot to school, when they have collected 10 stamps on their passport they can collect a prize, a further 10 stamps will earn them a second prize.
Prizes can be collected from Mrs Yockney.
Travel ambassadors will be in both cycle sheds in the morning from 8.30-8.45 am to stamp children's passports. They will also check in breakfast club in the morning.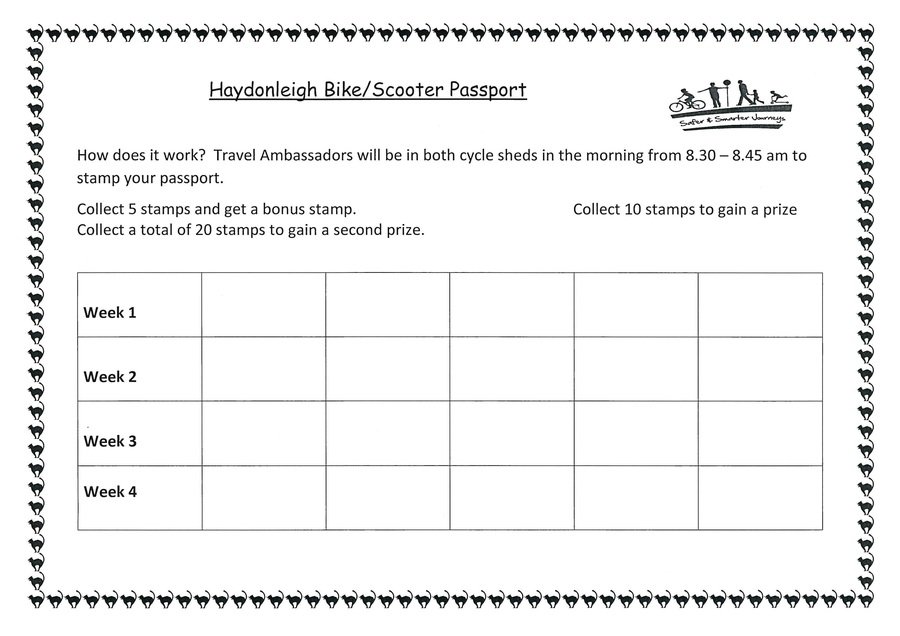 Bling your Bike/Scooter - March 2019
Thank you to everyone who decorated their bike/scooter. Congratulations to the following winners:
Foundation Stage – Eva
KS1 – Thomas
KS2 – Poppy
Modeshift Award Ceremony
Bristol 27 November 2018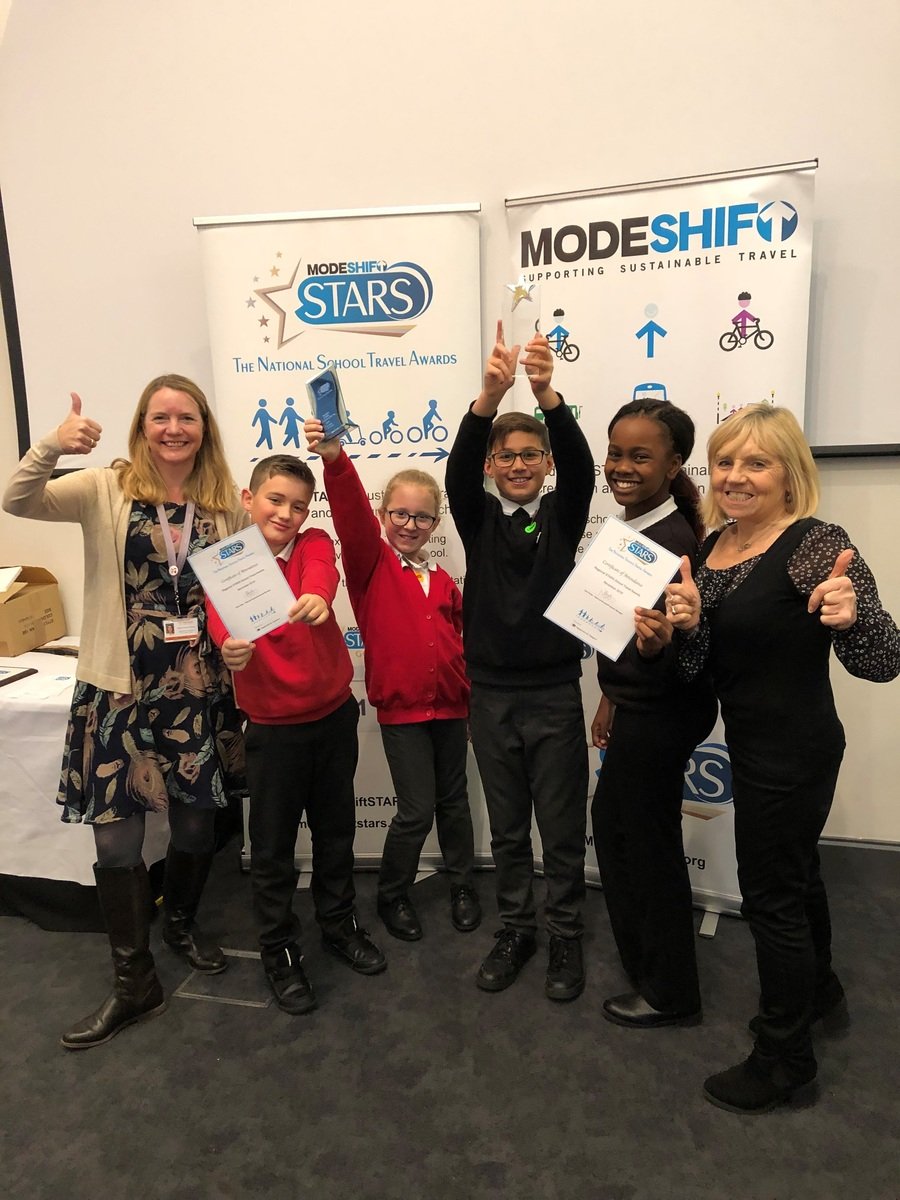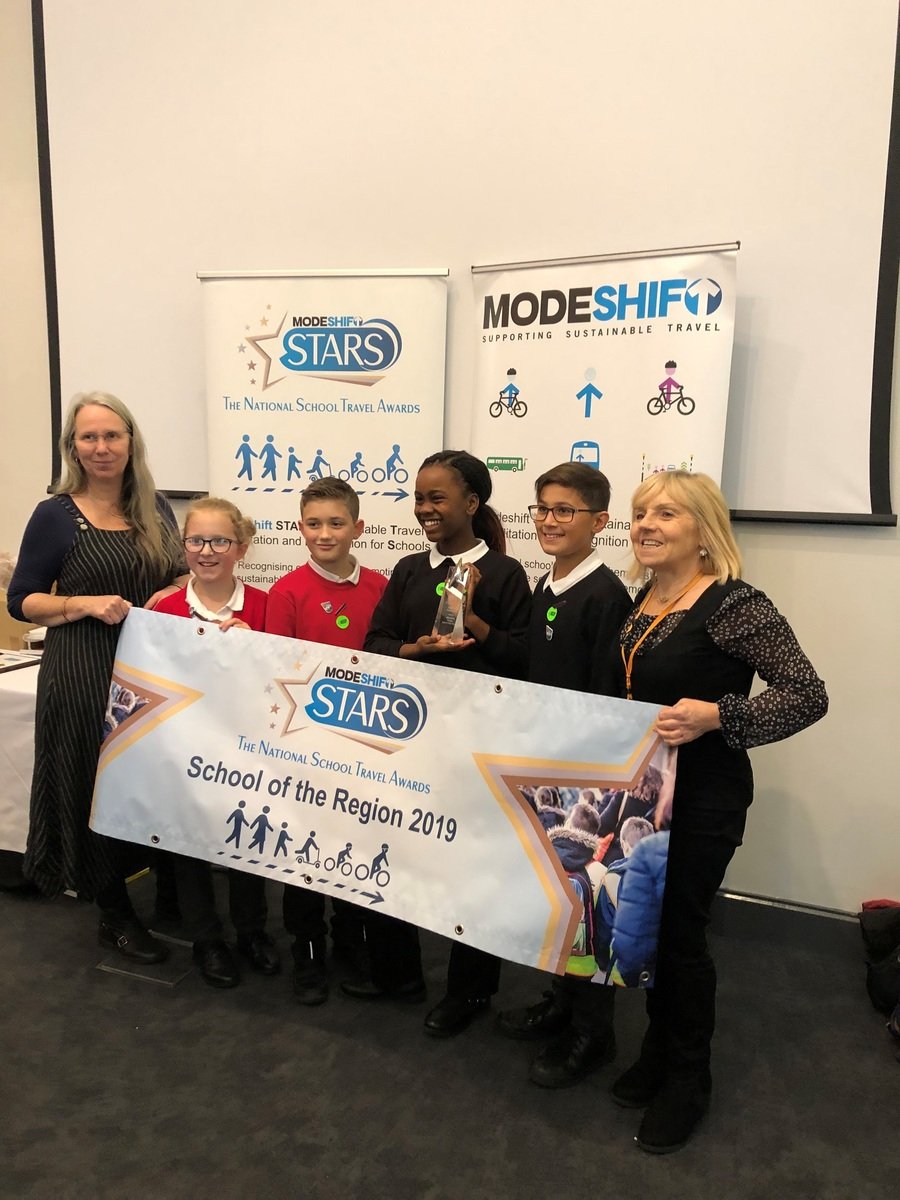 Travel Ambassadors from September 2018 with Gold Star Award for 2018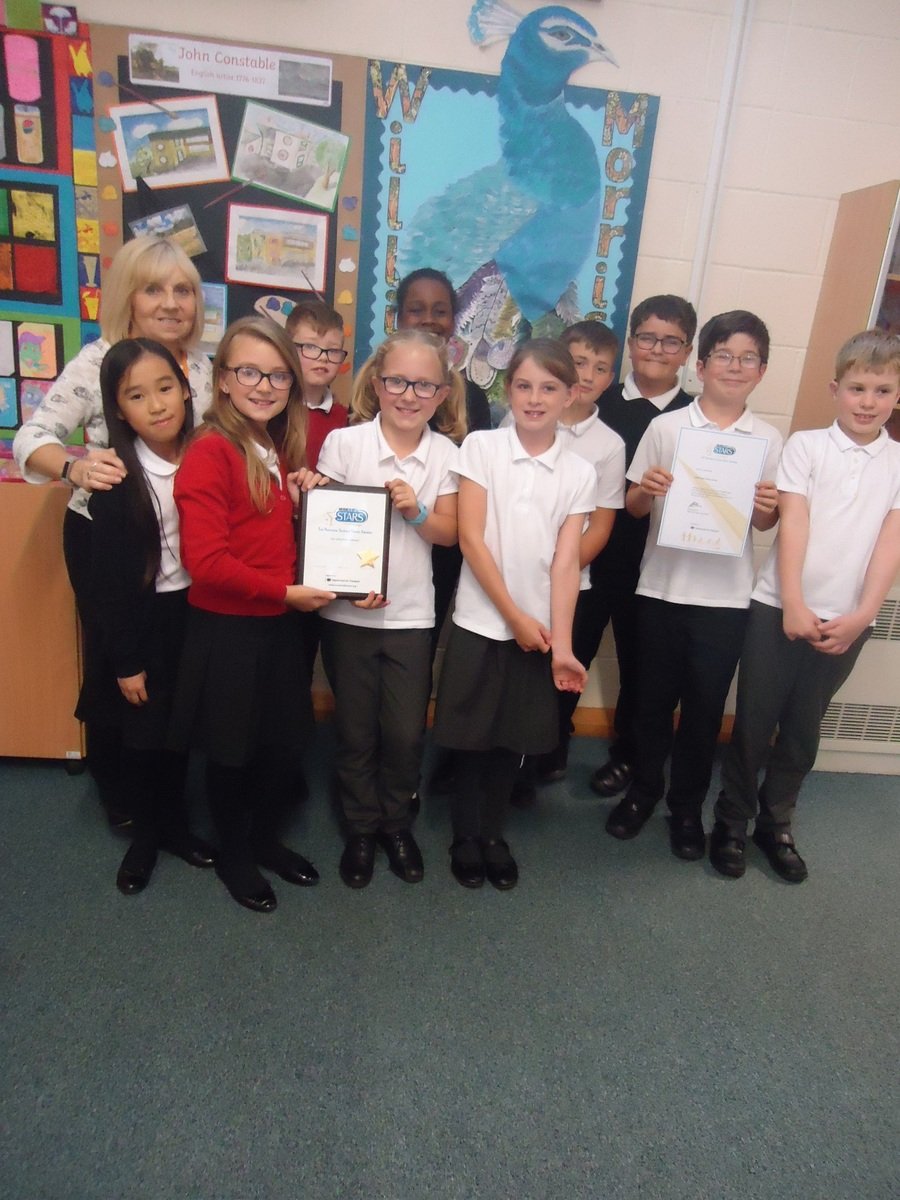 Friday 22 June 2018
Travel ambassadors visited the Haydon Centre to distribute maps and also Haydon Meadow Playgroup to encourage the new starters to walk, ride when they start in September
Brake Kids Walk - Wednesday, 14 June 2018
April 2018
Get set… we're taking part in Sustrans Big Pedal 2018, the UK's largest inter-school cycling and scooting challenge that inspires pupils, staff and parents to choose two wheels for their journey to school.
The challenge runs from 30th April to 4th May. It's free to enter and we would love everyone to be involved.
The details
On each day of the challenge schools compete to see who can record the greatest number of pupils, staff and parents cycling or scooting to school. Our best 5 days will determine our final position in the challenge. We'll be competing against other schools right across the UK, and if we clock up the most bike and scooter journeys we'll win!
Why we're taking part
It's a great way to get more of our pupils travelling to school on their bikes and scooters. We will be competing to become one of the UK's top schools for two-wheeled journeys and will be in with a chance to win prizes including bike and scooter stunt shows and fantastic cycle and scooter storage.
Weeks Events
Every day we have planned lunchtime activities when the children can ride/scoot; a helmet must be worn to participate.
| | | |
| --- | --- | --- |
| | Key Stage 1 | Key Stage 2 |
| Monday | Bike/scooter washing | Skate park/Muga |
| Tuesday | Skate park | Bike/scooter washing |
| Wednesday | Field with bike/scooter | Field with bike/scooter |
| Thursday | Field with bike/scooter | Field with bike/Skate park |
| Friday | Skate park/muga | Skate park/muga |
Cycle, scoot and snap to win family prizes
You and your family can also win prizes during Sustrans Big Pedal. Simply post a photo of you and your child cycling or scooting to school on social media during the challenge using #BigPedalWin. To be in with a chance of winning follow Sustrans on Instagram instagram.com/sustrans, Twitter twitter.com/sustrans or Facebook facebook.com/Sustrans. Be sure to check the terms and conditions found on the Big Pedal website prior to entering the competition.
What's next?
All you need to do is encourage your child(ren) to cycle or scoot to school every day during the event, and join them on their way – parent and sibling journeys count too!
For more information about the event go to www.bigpedal.org.uk
Enjoy the ride!
Tuesday 01 May 2018 - Big Pedal 2018
Pictures of the bike sheds today full, if only they was like this every day!!!
KS2 having fun cleaning bikes and scooters.
Haydonleigh is currently 376 out 552 schools entered into the 5 day challenge.
The class with the most children riding/scooting on Monday was class 8 and 14.
Monday 30 April 2018 - Big Pedal 2018
Some pictures from KS1 Bike/scooter washing and KS2 using the Skate Park/MUGA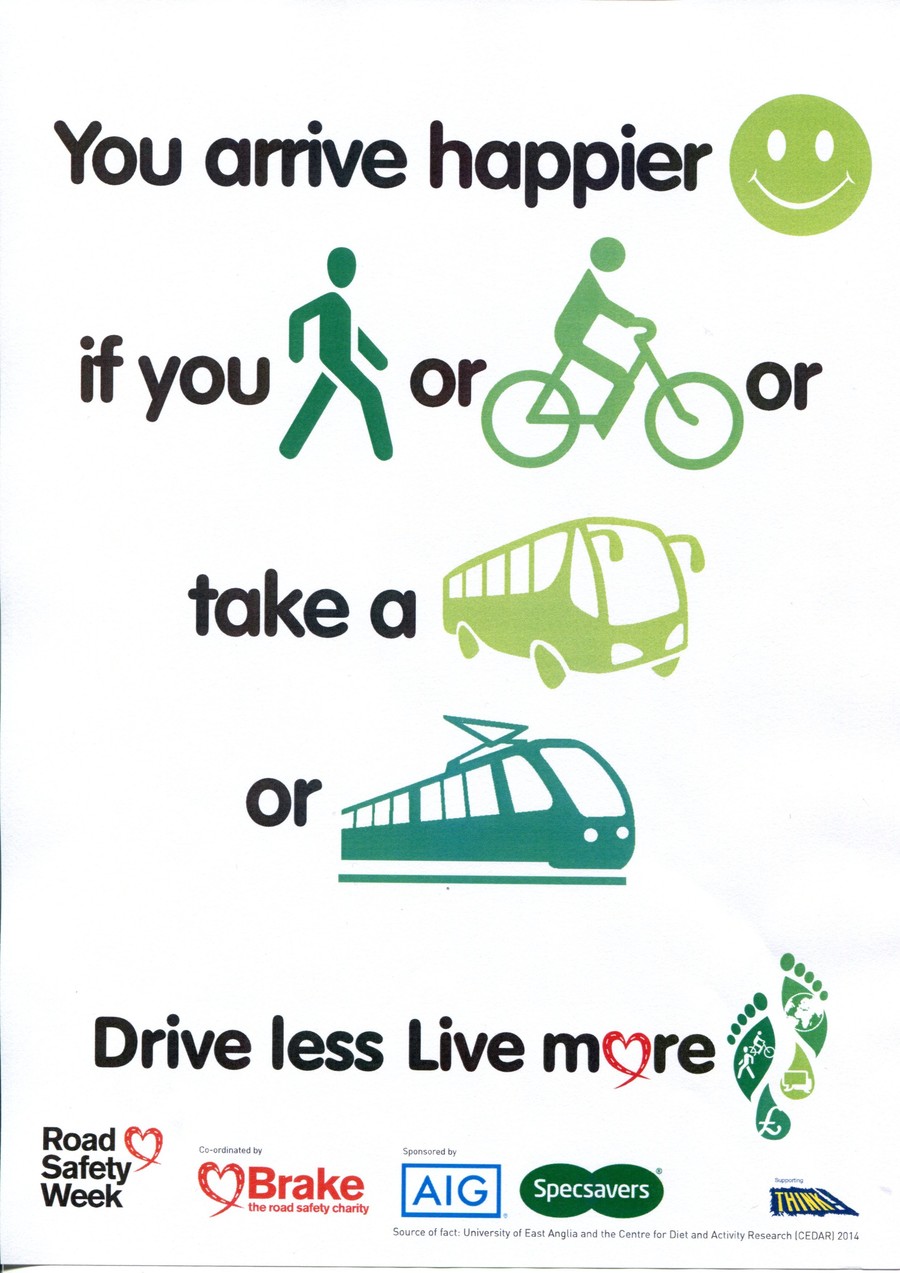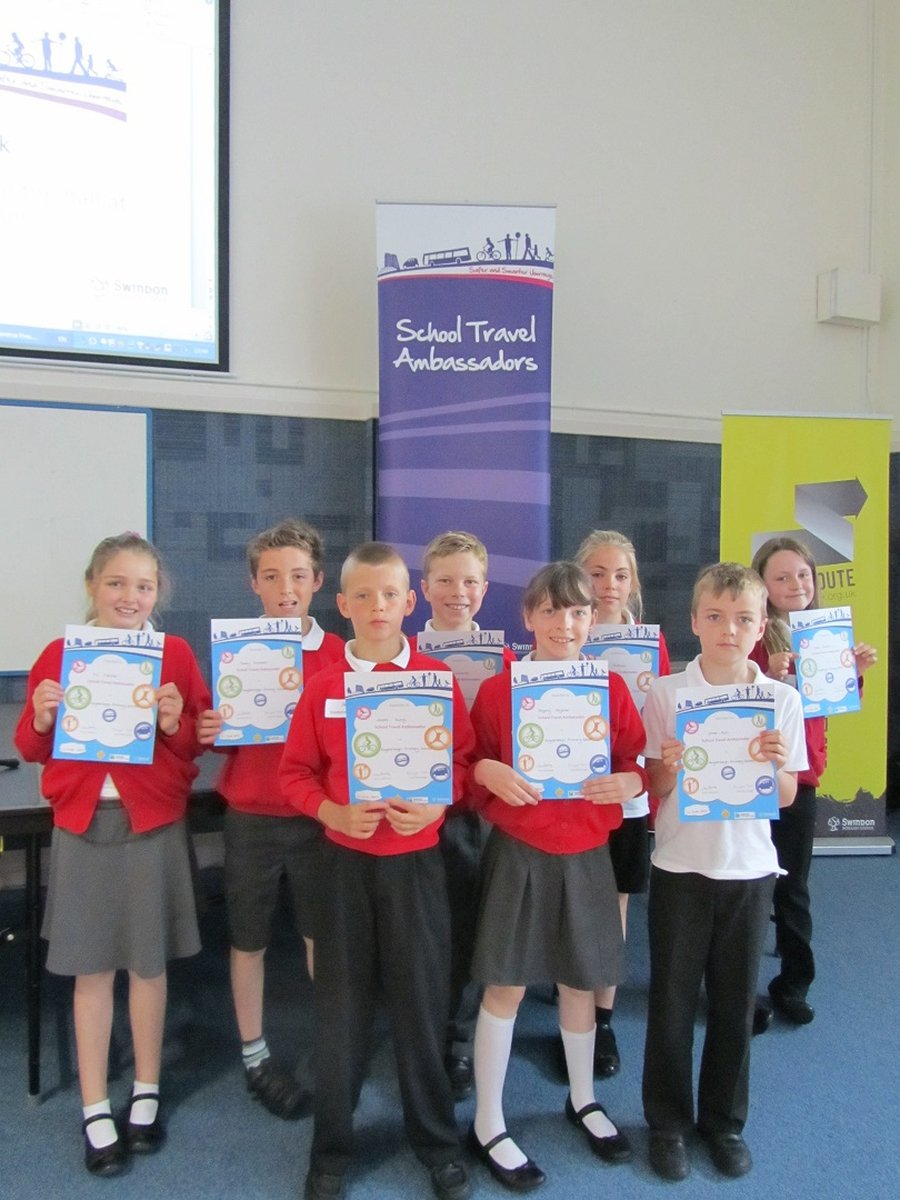 A few pictures from the Travel Ambassadors Conference this year. They enjoyed The Smart Brothers Road Show. Rode a bike to generate electricity which drove the racing cars around a circuit. Won the competition for the best poster and was award their prize by Mr Peter Nathan, Head of Education, Swindon Borough Council.
Photos of the Christmas Walking Bus last term, when the children entertained local residents signing carols on the way to school.