haydonleigh houses
Each house has two captains from Year 6.
All year 5 children are invited to make an application to be a House Captain and are then voted for by their peers.
House Captains need to be a good role model for their peers and be a member of the school who other pupils feel they respect, trust and talk to.
Role Description – Responsibilities of a House Captain
Be an excellent role model to the members of your house and across the school by consistently following the school rules and behaviour to learning.

Be accessible – do your members know who you are?

Take a leading role in helping to organise events such as house sports teams

Take/help with house assemblies.

Give brief speeches to motivate and praise your house members.

Help maintain behaviour standards across the school e.g. corridor duties

Attend school events as an ambassador e.g. school open day

Collect and count the house points.
Click here for the Leadership Skills for Children
Our house-point system is a means of rewarding pupils for following the Golden Rules, behaviours to Learning and having impeccable behaviour.
White token – 1 house point
Silver token – 5 house points
Gold token – 10 house points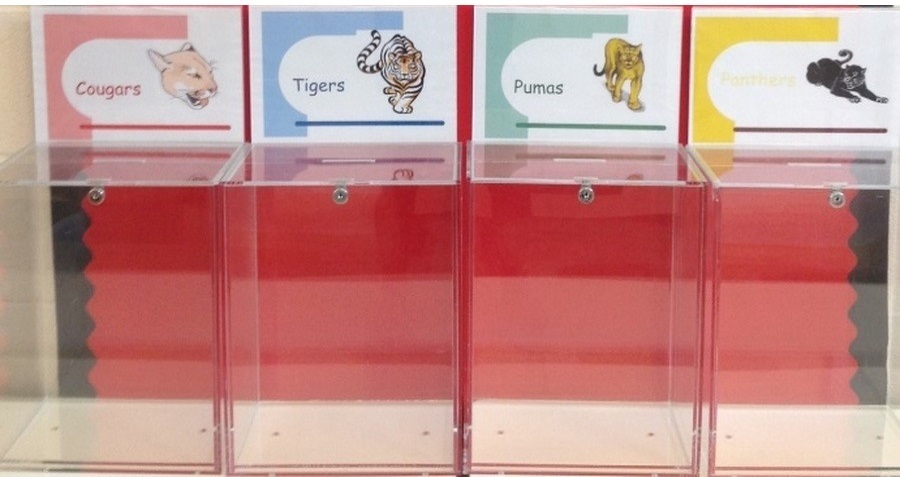 At the end of each term, the winning house will be announced and the house captains will have the honour of putting their house's colour ribbon on the house cup.
At the end of each half-term, the team with the overall highest score is allowed to come to school in their team's colour.
PUMAS TIGERS COUGARS PANTHERS
| | | | | |
| --- | --- | --- | --- | --- |
| Terms 1 and 2 | 13,643 | 8,556 | 11,138 | 12,811 |
| Terms 3 and 4 | | | | |
| Terms 5 and 6 | | | | |
| | | | | |