Local Suppliers of Organic Produce
Local Organic food suppliers

http://www.purtonhouseorganics.co.uk/
Welcome to Purton House Organics!
We are a local, family-run organic box scheme, delivering freshly produced fruit, vegetables, meat, eggs and extras around Swindon, Cirencester and Marlborough. We also have an extensive farm shop in Purton, near Swindon, stocking a range of local produce; and we supply wholesale to pubs, restaurants, shops and festivals. We run regular Open Days where we'd love you to come and meet our cows, chickens, pigs (and staff who are just as cute!), and have a wander through our woodlands and check out the fertile fields and plentiful polytunnels. We're hoping to convince you that local fresh produce is cheaper, healthier, greener and more convenient for you; so try us out today!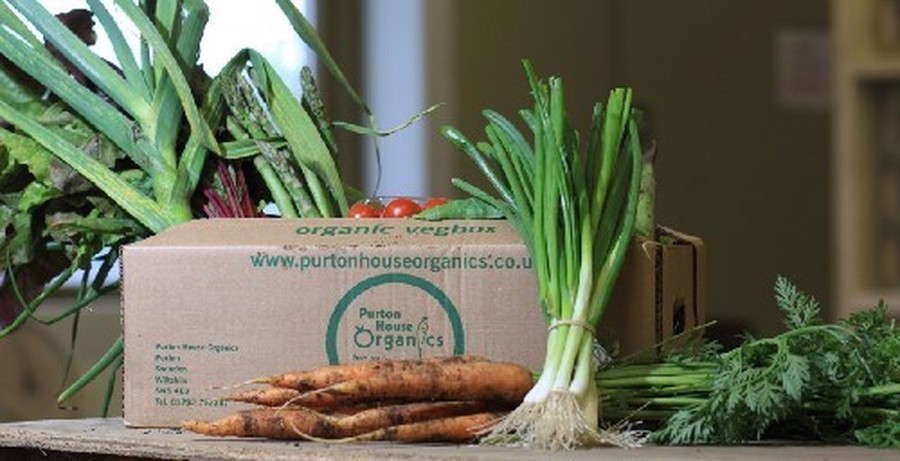 http://www.coleshillorganics.co.uk/this-weeks-boxes/
We provide free delivery to collection points and, where possible, individual homes within a 15 mile radius of Coleshill. Deliveries are made weekly and will be on a Wednesday.
Veg box and fruit bag contents for example:
'Veg Lovers' Box
Calabrese (italy/spain)

Mushrooms (uk)

Tomatoes (spain/italy)

Potatoes (uk)

Onions (uk)

Lettuce (france)

Onions (red) (spain)

Baby spinach(italy/spain)

Carrots (uk)

Courgettes (italy/spain)

Kale (uk)

Leeks (uk)

Artichoke(uk)

Wild garlic
Don't see your area? To enquire about a delivery, please call us on: 01793 861070.
Directions
Walkthrough the door opposite the Radnor Arms or take the turning opposite the village green, left at the T Junction and first left after Dovecot.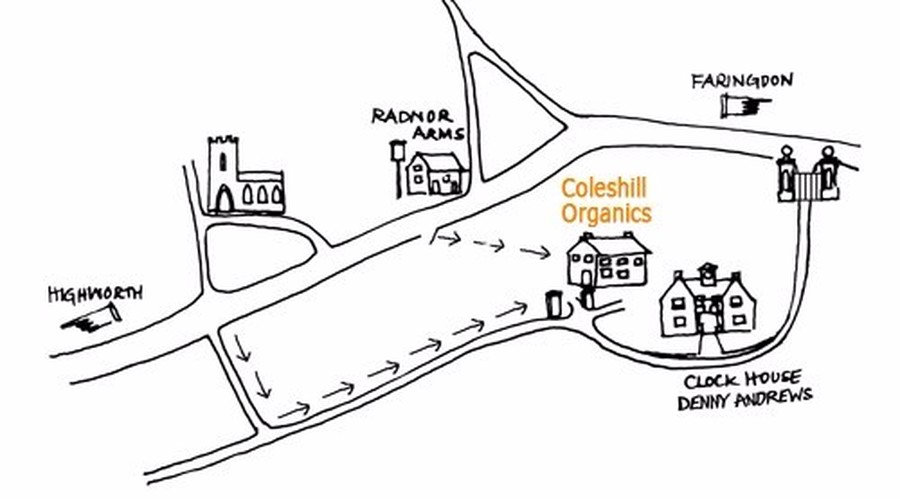 Postal Address
Coleshill Organics, 59 Coleshill, Swindon, SN6 7PT
Contact Info
T: 01793 861070