PGL Hillcrest 2018
PGL Update - slight delay leaving PGL Centre estimated time of arrival now 3.30pm
PGL Update - Just finishing our last meal before we make our way home. See you soon.
PGL Update 25 April - Fed, packed and ready for our last activities.
PGL Update 18:38 24 April - What a day! Just sat down for our evening meal before our final activity of the day, Capture the Flag.
PGL Update -24 April - We've been to the shop and made our own baguettes.Now it's time for the afternoon activities. Time flies when you're having fun!
PGL Update - 8:40 - Looks like the rain is in for the day but not enough to stop us! Before that, we have to have our breakfast. Lots on the menu again. A choice of cereal, toast, fruit, bacon, mushrooms, spaghetti and porridge.
PGL Update - 17:59 - We've had a great afternoon.Just having some dinner before our evening activity. Lots on the menu: soup, cottage pie, fish fingers , chips, veggie nuggets, doughnuts and fruit.
PGL Update - 12:59
Just having a bit of lunch before starting the activities this afternoon.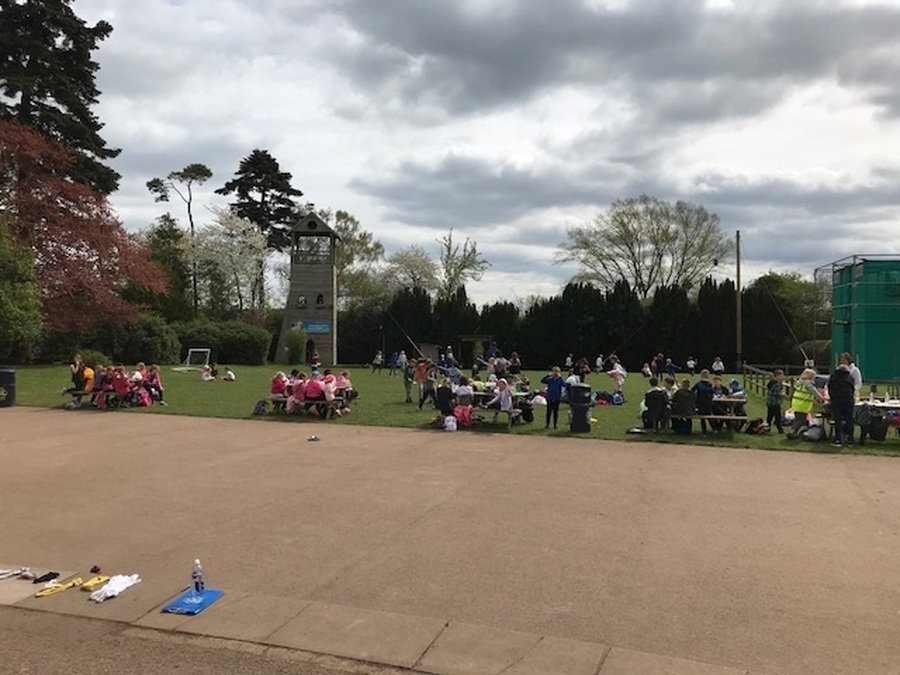 PGL Update - 12:22
Year 4 PGL Update - the bus has arrived at PGL Hillcrest