Charity
Haydonleigh loves to help!
At Haydonleigh, we are extremely proud of our charity fund raising and as a community, we have raised large sums of money for a wide range of worthy causes.
Each year we plan a timetable of events that support local, national and international charities. We ask children, families and staff for their ideas and select organisations that are significant to us all.
18 October 2019 - National Air Ambulance Day
The children dressed up in green and yellow - the colours of the air ambulance. We raised an amazing £727.99. Thank you to everyone who donated.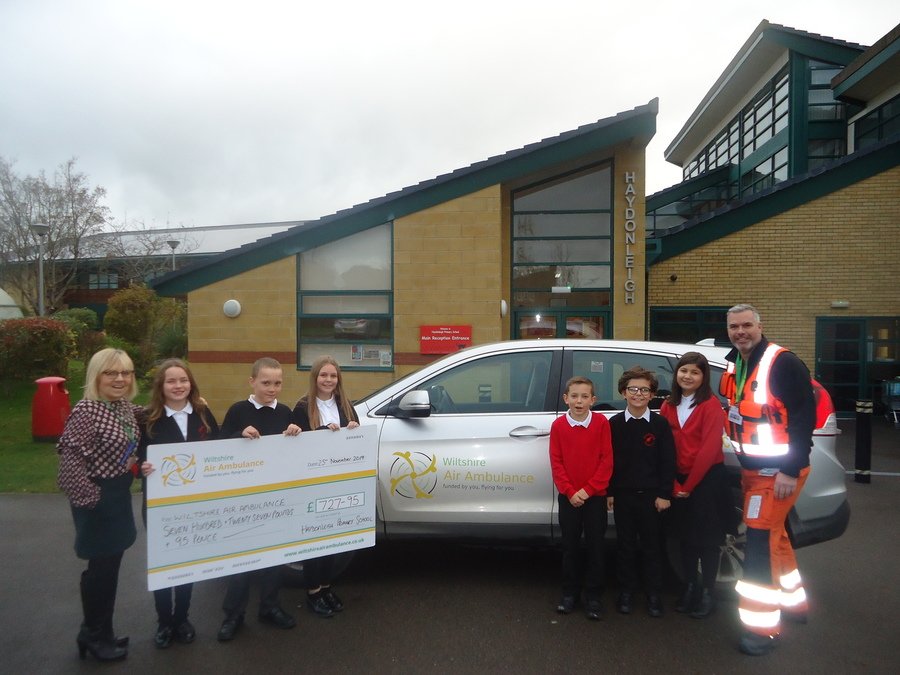 20 December 2019 - Christmas Dress Up Day
Thank you to everyone who dressed "Christmassy" and donated to #YoungLivesvsCancer #clicsargent over the last few weeks. We raised an amazing £1012. Your generosity is really appreciated.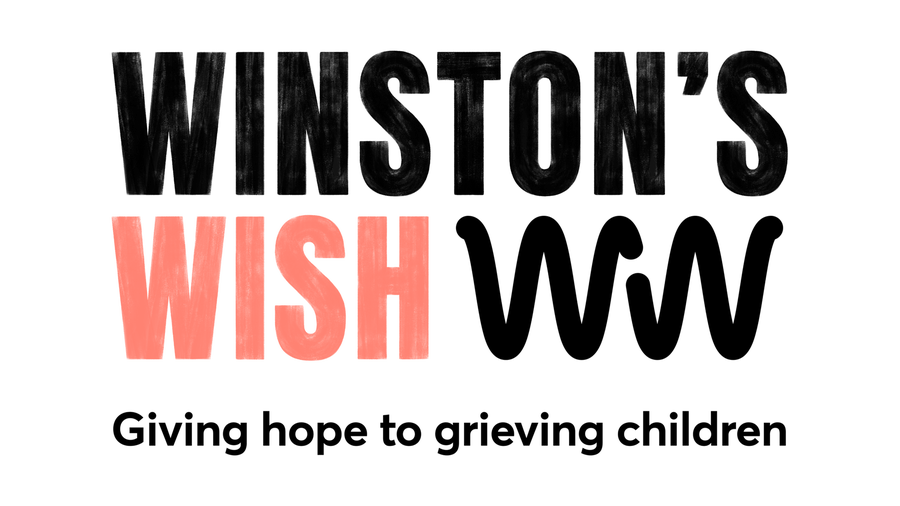 7 January 2020 - Winston's Wish
Thank you to everyone who supported our charity event. It was so lovely seeing the children share their tags with their friends and family and for parents to join in and add their "wish" tags too. Mrs Billinge and Mrs Mace will be taking part in the Isle of Wight challenge in May to support this charity too. We raised an amazing £460.46. Your generosity and support is overwhelming.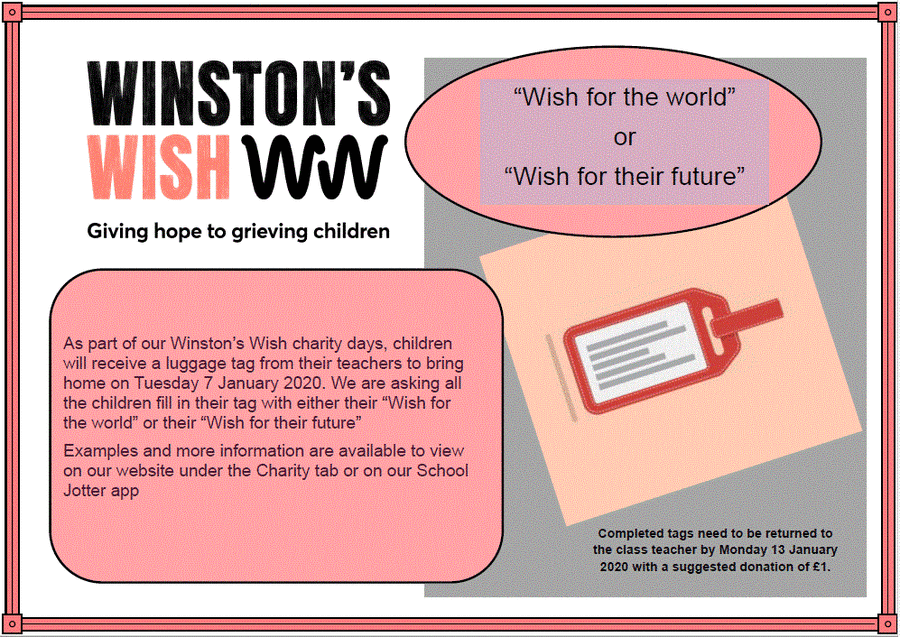 14 February 2020 - Winston's Wish
Thank you to everyone who wore red and hearts to raise money in aid of "Winston's Wish - giving hope to grieving children" We raised £378.66.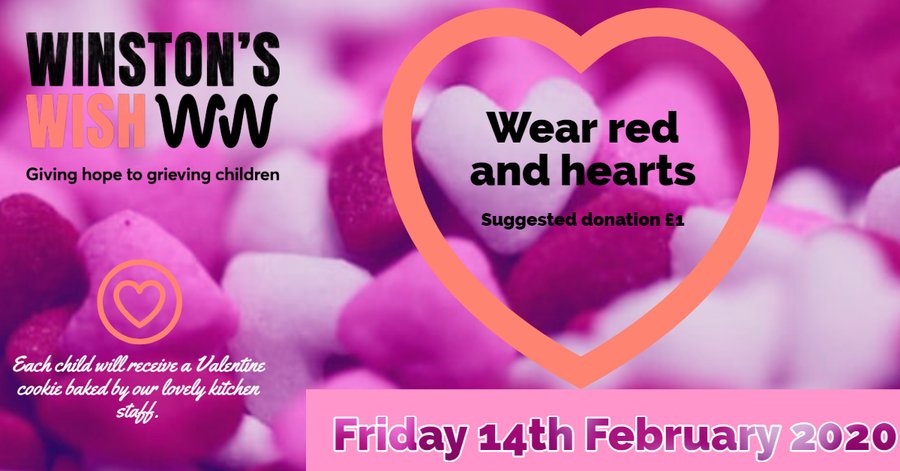 25 November 2020 - Christmas Jumper Day
Thank you to everyone who wore their jumpers and donated to a fantastic cause we raised £606.50 to be split between Young Lives vs Cancer CLIC SARGENT and the Prospect Hospice.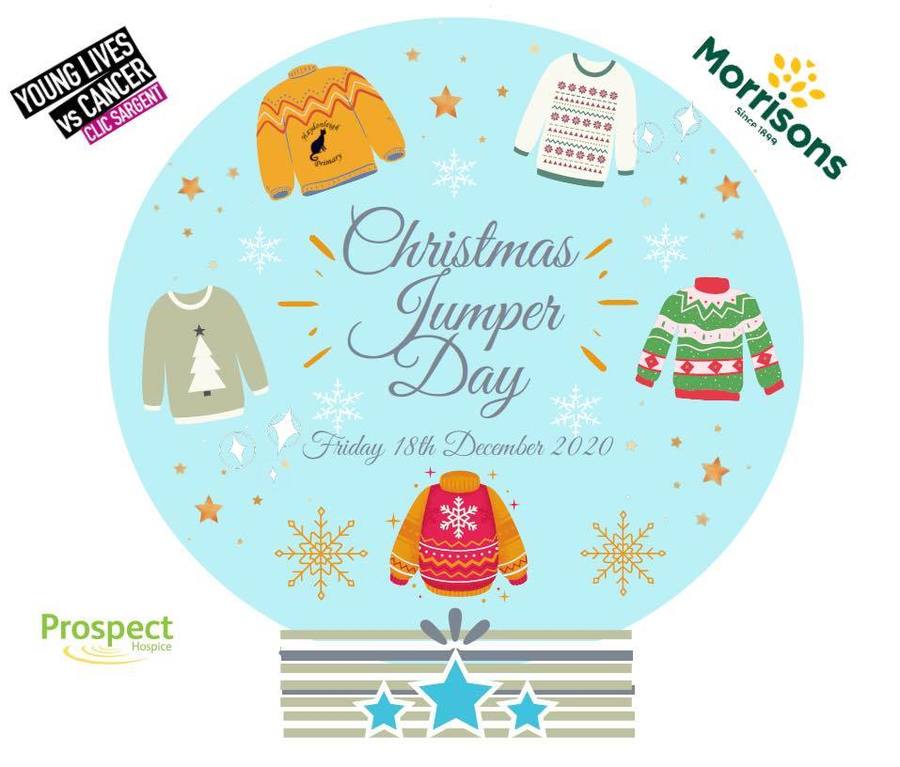 18 December 2020 - Foundation Stage Santa vs Rudolph run - Brighter Futures and our PTA
Thank you to all the families of our Foundation Stage children who were very generous support this charity. They raised an amazing £1334.50 which was shared equally between the two charities.
26 March 2021 - Mrs Billinge/Mrs Mace 100K Walk
An amazing achievement which raised £1444.00 for our school PTA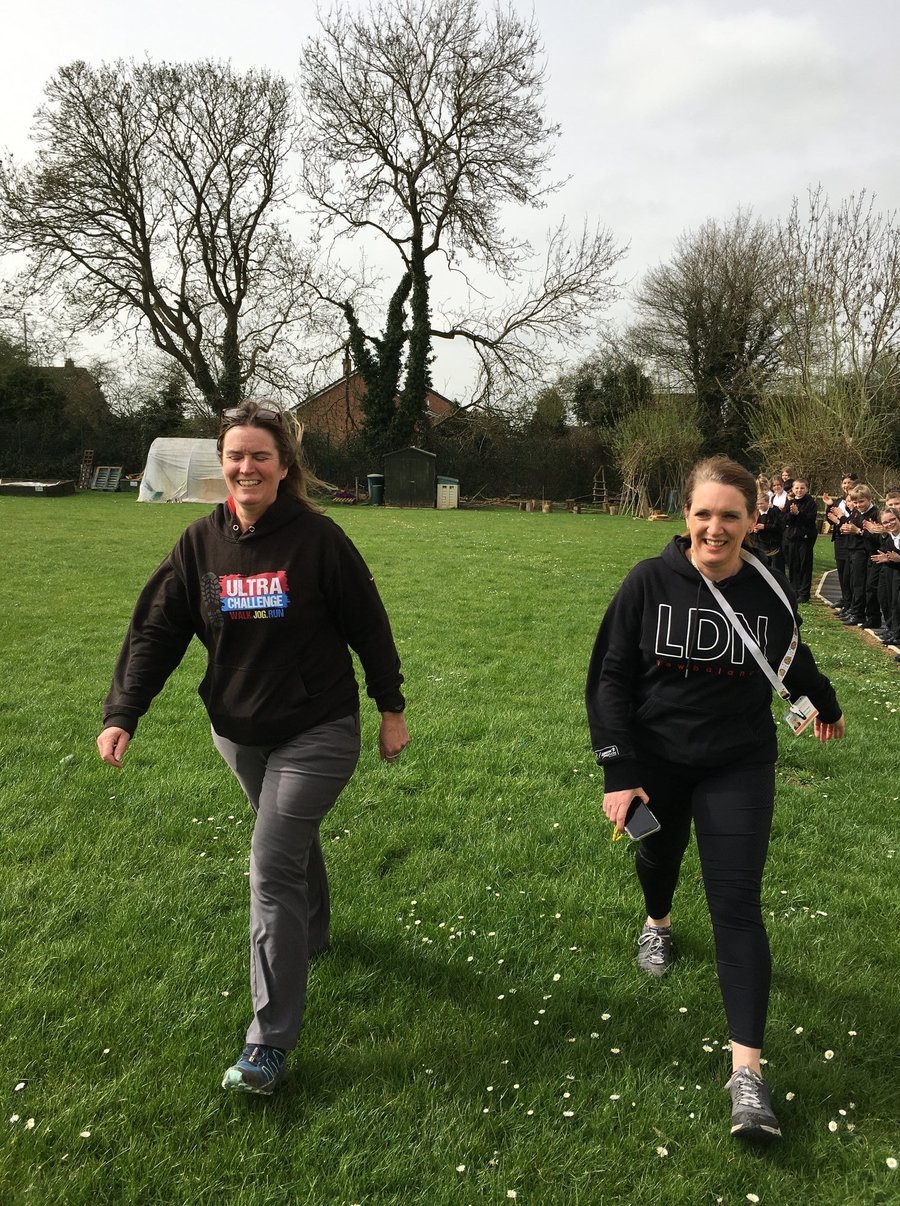 Charity Events from 2017/18