Year 6 trip to Isle of Wight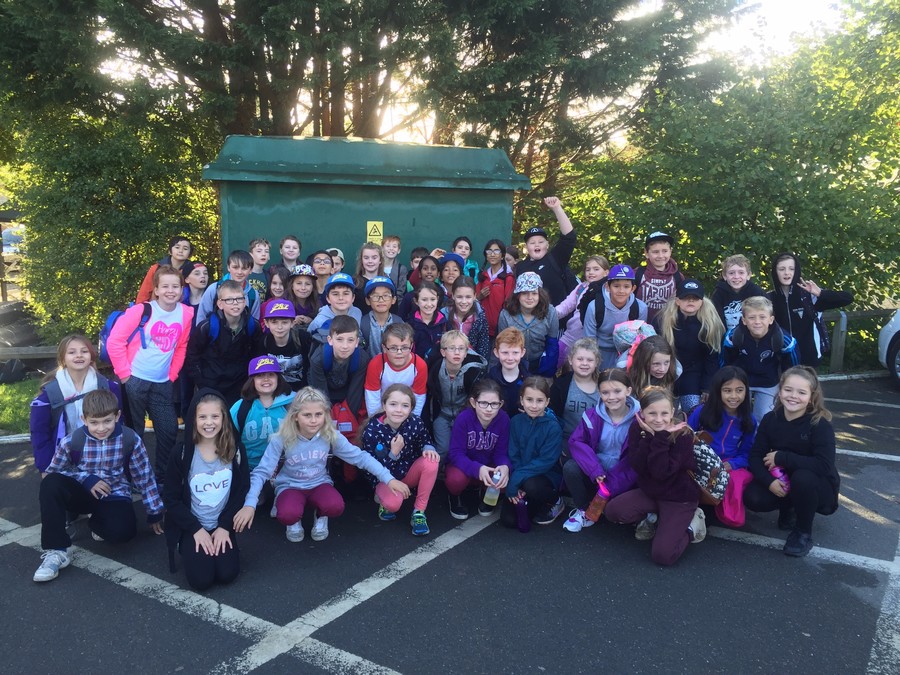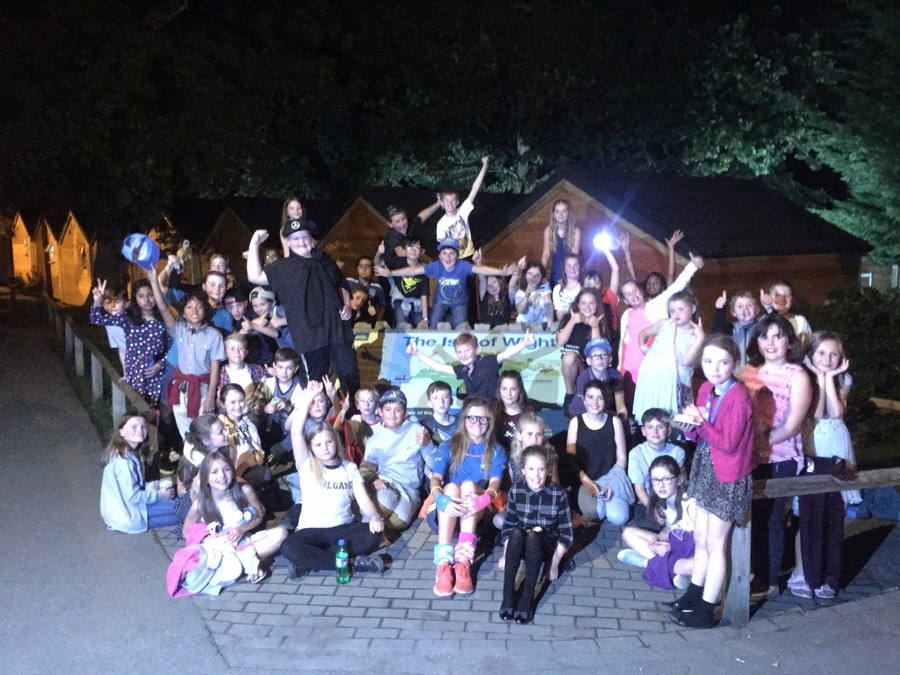 PGL Update 16.03
Approximately half an hour away from Haydonleigh with some rather sleepy passengers!
PGL Update
Doing well so far! On schedule to arrive by 5. Sat nav predicts 4.30 but that might be too optimistic with Friday night traffic!
PGL Update 14.47
On coach leaving Portsmouth
PGL Update 13.41
On ferry just leaving Isle of Wight
PGL Update Friday


The children all slept like logs after last nights disco!
We've had beans, bacon and eggs for breakfast, packed up our rooms, tidied our cabins and loaded our suitcases (with some rather smelly washing- sorry!)
We're now enjoying our last morning of activities at Little Canada, before setting off for the ferry at lunchtime. We're looking forward to tucking into our PGL packed lunches at Fishbourne harbour before setting sail back across the Solent.
We've all had a lovely week and are looking forward to a much-needed soak in the bath when we're home. We'll keep you updated with our estimated time of arrival on the journey back to Haydonleigh.
Well done to Year 6 for making this trip such a corker!
PGL Update Thursday


A hectic last full day at PGL but so many memories made! Everyone is safe and well. We've been overwhelmed with the lovely manners of the children, earning us many compliments from the PGL instructors.
We started the day with a rather muddy challenge course (we hope you have plenty of washing powder!). We then went head-to-head in the 2016 Haydonleigh Dragon Boat Race, with the sun even making a celebratory appearance. This was followed by jacket potatoes for lunch.
This afternoon included aeroball and fencing. We'd all worked up an appetite by dinnertime- enjoying curry, lasagne and chips.
We then swiftly headed to our cabins to get ready for the disco this evening. The children all enjoyed dancing their socks off and impressing the other schools with a Wake & Shake flash mob! I think we'll all sleep well tonight...
What a fantastic week it's been!
PGL Update Wednesday
Another brilliant day on the Isle of Wight, with plenty of sunshine!
All the children had sweet dreams after our toasted marshmallows on last nights campfire. After another hearty cooked breakfast, the day's activities began with a beach walk, trapeze and Jacob's Ladder. We squeezed in a quick lunch-break somewhere inbetween (spaghetti bolognaise and garlic bread) and learnt many new camp songs.
The children can't wait to share their beach-comb findings with you. They've acquired an impressive collection of seashells and fossils to adorn your homes!
Tonight we have Whacky Races in store before we visit the PGL souvenir shop. The children are looking forward to tomorrow nights disco and have already planned their outfits!
PGL Update Tuesday
Even though the sun has taken his hat off, it hasn't dampened our spirits on the Isle of Wight. We had a great time kayaking this morning and working up an appetite for lunchtime... baguettes and tortillas.
This afternoon was another action-packed adventure with some rather muddy adventures and great team building on the sensory trail (all completed whilst blindfolded!)
We've just finished a feast of chilli, curry and chips follows by apple crumble.
The children are looking forward to toasting marshmallows at this evening's campfire, singing songs about everything from pirates to ponies! Everyone is well-fed, happy and relaxed... plus the weather forecast for tomorrow looks cracking!
PGL Update Monday
After a smooth ferry crossing we all arrived safely at PGL where it was remarkably sunny! The children immediately settled into their snug cabins, before getting ready for the evenings events. We all enjoyed a feast of shepherds pie, cannelloni and Spanish chicken followed by doughnuts.....we promise no one went hungry! We then embarked on a game of Passport To The World with our fabulous leader Katie, exploring our new surroundings.
The children were worn out and looking forward to their first night in their PGL bunks. Tomorrow promises more fun with kayaking to kick start the water sports activities!
Arrived at PGL 17:15
Off ferry now waiting for coach to the centre 15:43
Everyone is currently on the ferry making the crossing to the Isle of Wight 14:41