Mrs Rochester Miss Kenshole
Class 16 Class 17
Mrs Titcombe
Mrs Swindall
Mrs Hackman
Mrs Roberts
Parents Curriculum Evening - Tuesday 14 November
Click here to see the presentation notes
Documents - please click to open
Useful Information
Year 5 PE days are usually on Wednesdays and Thursdays, however children need to have their PE kits in school every day of the week.
Music lessons will take place on a Wednesday afternoon. Children will receive one term of recorder tuition and two terms of clarinet lessons.
If your child has anything they wish to discuss, please encourage them to approach their teacher first. In Year 5 we strive to achieve greater independence. We operate an open-door policy and welcome parents and guardians to approach and discuss any concerns with their child's teacher. Many thanks for your support in this busy academic year.
Year 5 Homework
Homework is handed out on Monday and collected back in on the following Monday.
Maths homework
Our Maths homework is to complete the weekly task(s) set on a Monday. Children are also required to practise their times tables with the related division facts each week in preparation for a times tables test every Friday.
English homework
Our English homework is to complete the weekly task(s) set on a Monday.
Reading homework
Children are expected to read at least 5 times a week for approximately 20 minutes each time and record their comments in their reading journals. It is imperative in Year 5 that children are reading regularly to help improve their writing and to prepare them for future years.
Spelling homework
Children need to practise their set spellings every evening in their 'home spelling books'. There are lots of spelling strategies to refer to at the front of these books.
Spellings for term 1
Dates
First day of Term 1 - Monday 4th September 2017

Welcome to Year 5 Meeting 3.30 pm or 4.30 pm - Wednesday 13th September 2017

Haydonleigh Open Day - Saturday 16th September 2017

Teachers Training Day - Monday 2nd October 2017

Parents Evening - Tuesday 10th October + Wednesday 11th October 2017

Last Day of Term 1 - Wednesday 18th October 2017

Steam Visit - 6 & 7 November - Years 5 & 6
Building Learning Powers
In Year 5 we aim to develop the children's independence and attitudes to learning by encouraging them to consider the Four R's at all times during their learning. These are:
Reflectiveness, Reciprocity, Resilience, Resourcefulness.
These learning powers are regularly referred to by both adults and children throughout Year 5 and reminders are displayed in the classrooms. Children are familiar with the different learning powers and understand how they can demonstrate those attitudes in their learning.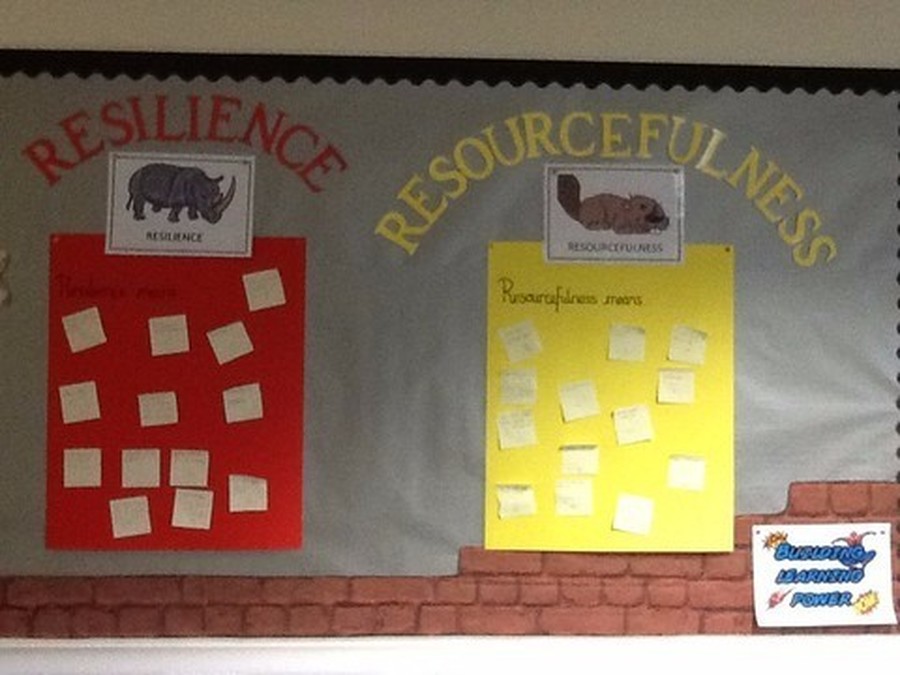 Recent Work
Coming soon ...
Useful Links - Please click to open
Links to other sites

Certain links, including hypertext links, in Our Site will take you outside of our site. Links are provided for your convenience and inclusion of any link does not imply endorsement or approval by us of the linked site, its operator or its content. We are not responsible for the content of any website outside our Site.