Travel Ambassadors
The bus route to Haydonleigh is either Number 13 or 14 bus for further information on the Thamesdown Transport please look at http://www.thamesdown-transport.co.uk/


Walk on Wednesday with the Haydonleigh walking bus - WOW.
Parents can drive to Asda to drop their child off, safe in the knowledge that they will then be accompanied the final distance to school by school staff. Parents are not expected to stay and walk – you can get to work a little early for a change!
We will meet at 8.20 am on the corner by the estate agents. Staff will wear fluorescent jackets for safety so you should be able to spot us! The children will then be accompanied on local footpaths the short distance to school. The Walking Bus will operate every Wednesday as planned, whatever the weather. It will operate to a strict timetable, not waiting for latecomers in the mornings, even if certain children are expected to travel. It is the parent's responsibility to wait with their child until the arrival of the bus so no child is left unattended.
The Walking Bus is an ideal way to reduce congestion around the school gate. Parents who need to travel greater distances could drive to a suitable pre-arranged 'bus stop' and continue their journey, for example to work, once the Walking Bus has collected their child.
A certificate will be presented to children who are on every walking bus this term.
Wednesday 10th 17th, 24th, 31st January 2018 7th February 2018
Wednesday 13 December 2017
Wouldn't believe they were actually singing and spreading good cheer through the neighbourhood as they wound their way to school. Hohoho
Thank you to the Finlay Foundation for donating 50 hi-viz jackets, helping to keep Haydonleigh children safe.
DHL Truck and Child Safety Demonstration - 6&7 June 2017
Thank you to DHL who came in to talk to the children about potential dangers and how to be safe around trucks.
Radio Interview - Thursday 4th May 2017
Please click here for BBC Wiltshire Radio recording of last week's outside broadcast in North Swindon, which featured the schools travel ambassadors and Debbie Yockney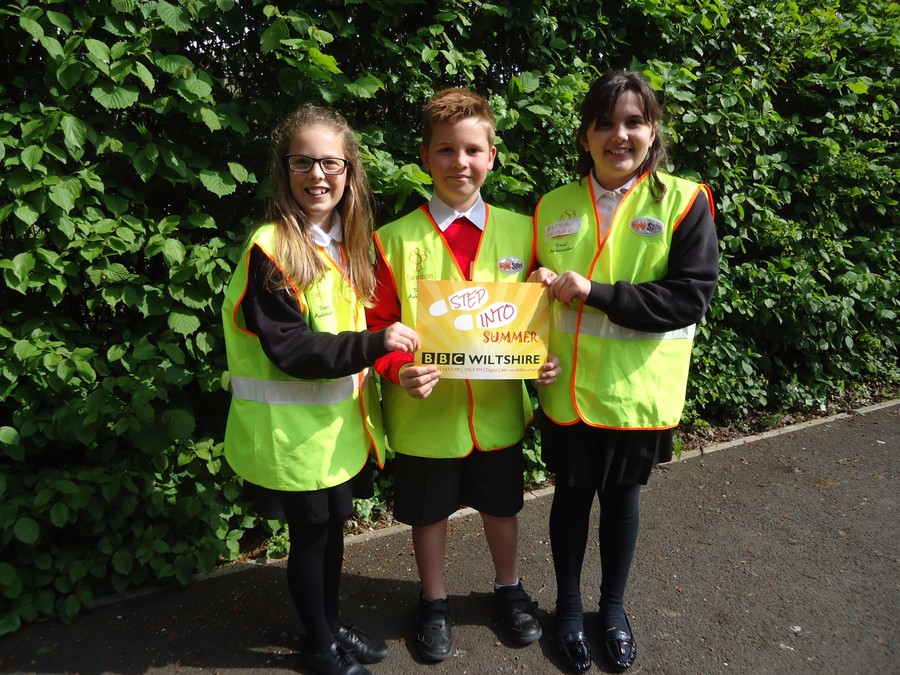 Photo of travel ambassadors helping BBC Wiltshire Radio with their 'Step into Summer' campaign.
ZOOPA DOOPA
Early years and KS1 enjoyed a theatre visit from Zoopa Doopa Road Safety Show in April.
Walk to School - Christmas Hats - 2016
Bling your Bike
Please bling your bike with a haloween/fire work theme on 04 November 2016
Congratulations to the following winners of our Bling your bike competition
Early Years - Cody - Robins (Firework bike)
Key Stage 1 - Zoe - Venus (Scooter)
Key Stage 2 - Jayden - Milky Way (Bike)
The Big Pedal 2016
A big well done to Haydonleigh, this year we came 4th national out of 1164 schools in the Big Pedal. 1st in the South West Region. The travel ambassador hope that everyone had fun riding their bikes/scooters and joining in the lunchtime activities during the last two weeks and will continue to ride and scoot.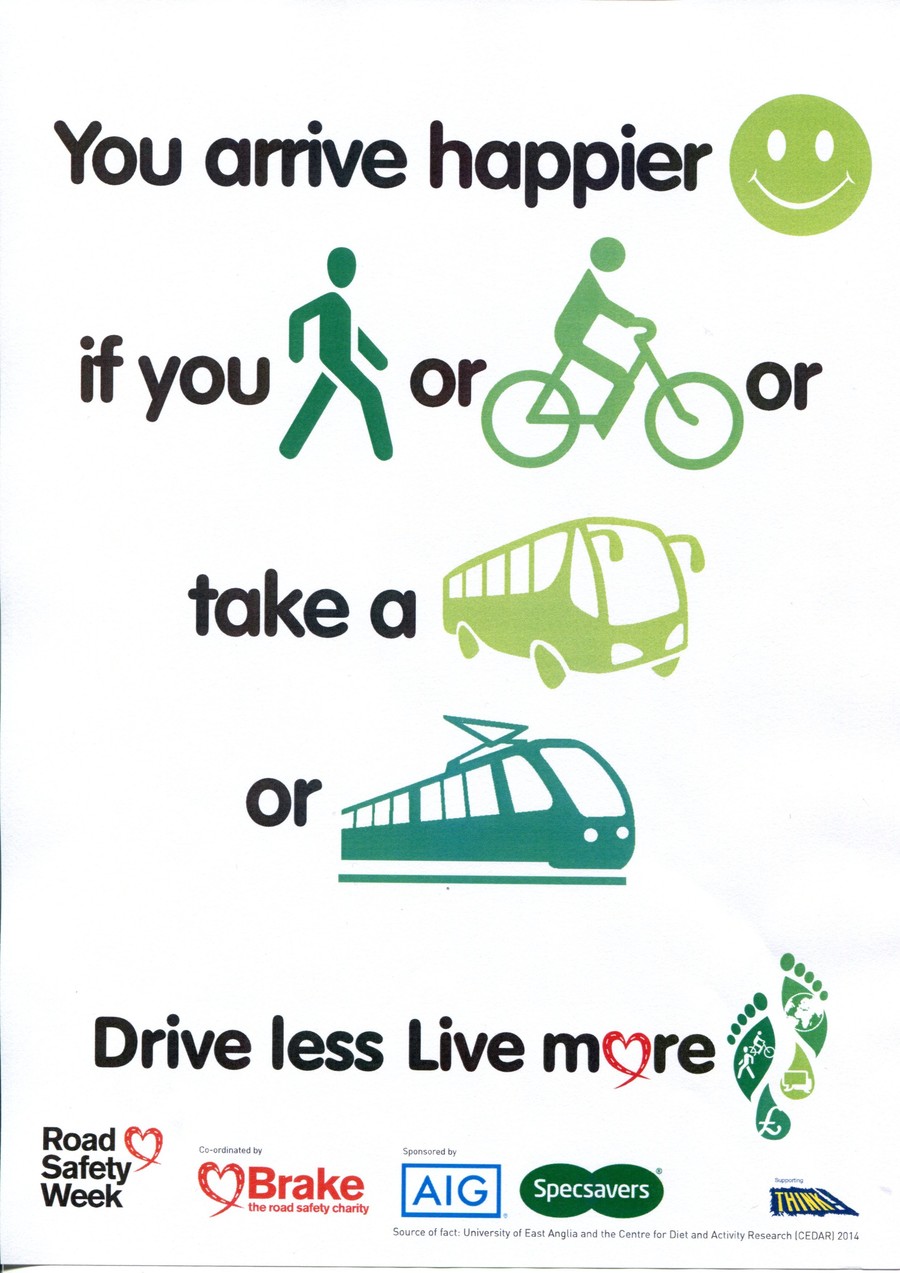 National Modeshift Awards

Tuesday 6 October 2015 Mrs Yockney and three Travel Ambassadors attended the National Modeshift Awards in London. The girls delivered an impressive presentation, to a hundred delegates, about the events and competitions run at Haydonleigh to promote sustainable travel to school. The wonderful day was rounded off with an award ceremony, Haydonleigh collected their Gold Modeshift Award, which was expected. However, as well as this Haydonleigh scooped up the South West Region Modeshift Best School Award and also South West Region Modeshift pupil Award.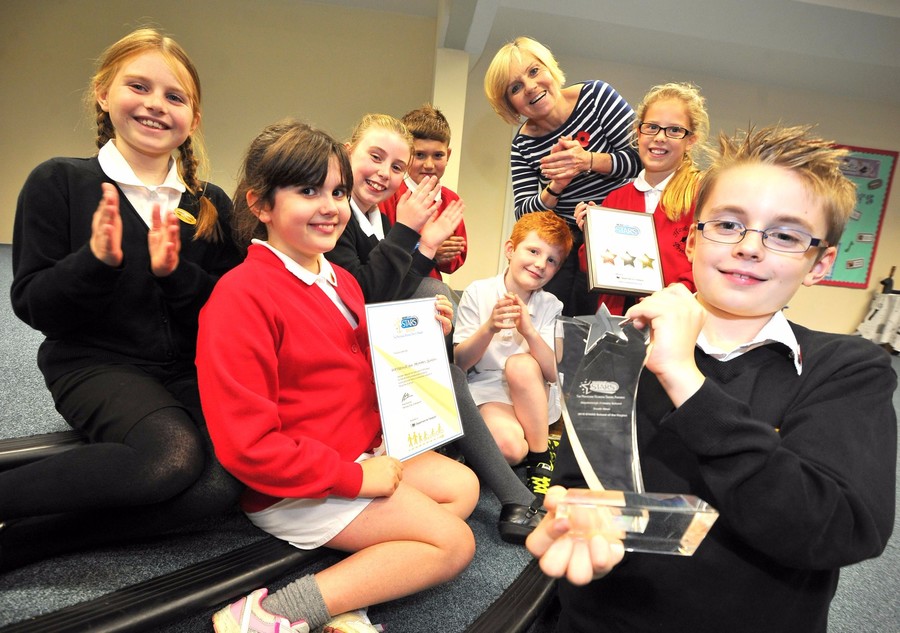 For a copy of full report in the Evening Advertiser please click here.
Design a Cycle Helmet
Some photos from the 'Design a Cycle Helmet design' competition, there were over 100 designs, so a great response.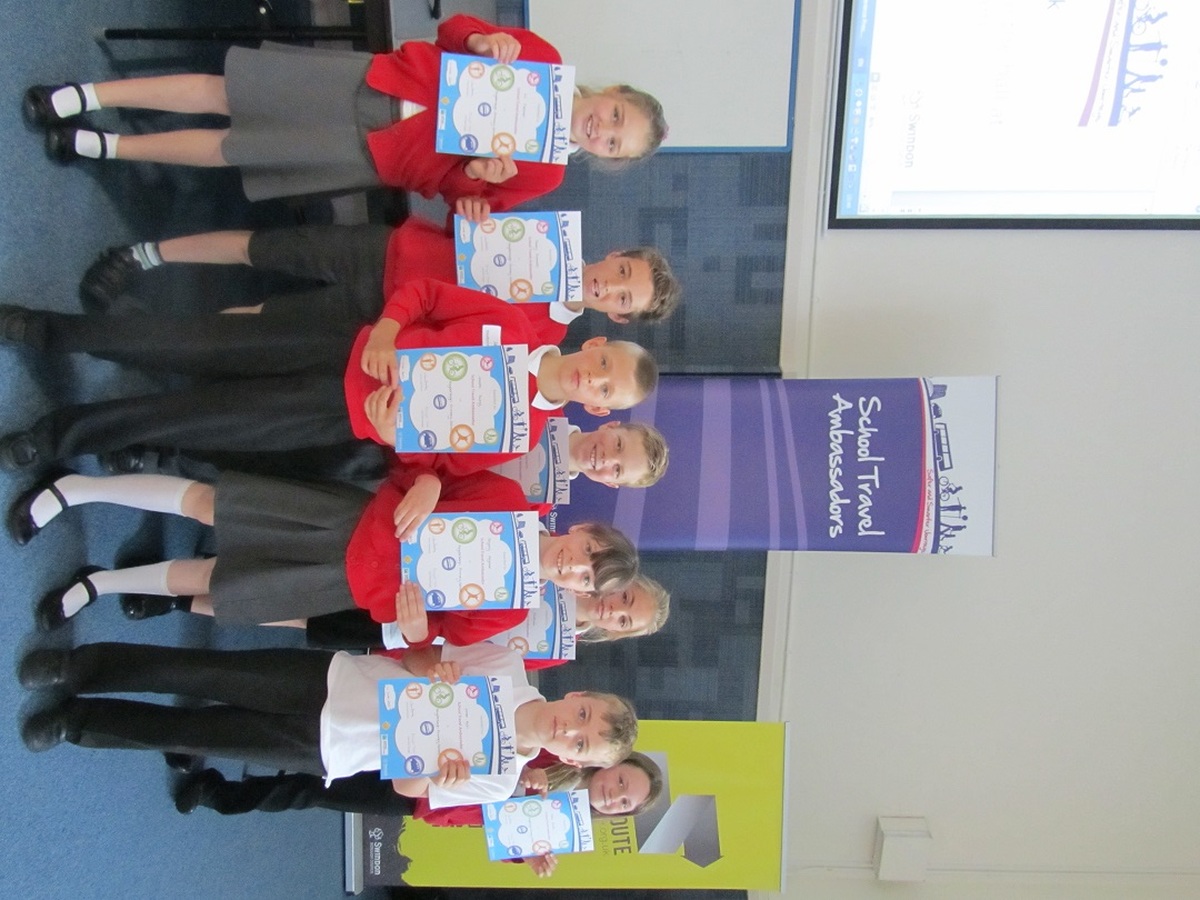 A few pictures from the Travel Ambassadors Conference this year. They enjoyed The Smart Brothers Road Show. Rode a bike to generate electricity which drove the racing cars around a circuit. Won the competition for the best poster and was award their prize by Mr Peter Nathan, Head of Education, Swindon Borough Council.
Photos of the Christmas Walking Bus last term, when the children entertained local residents signing carols on the way to school.
Travel Ambassadors from September 2017