THIS TERMS WINNERS ARE PANTHERS
Congratulation to PANTHERS who can wear non-uniform on Wednesday (19th July) to include a YELLOW item
House Captain's assembly November 2016 click here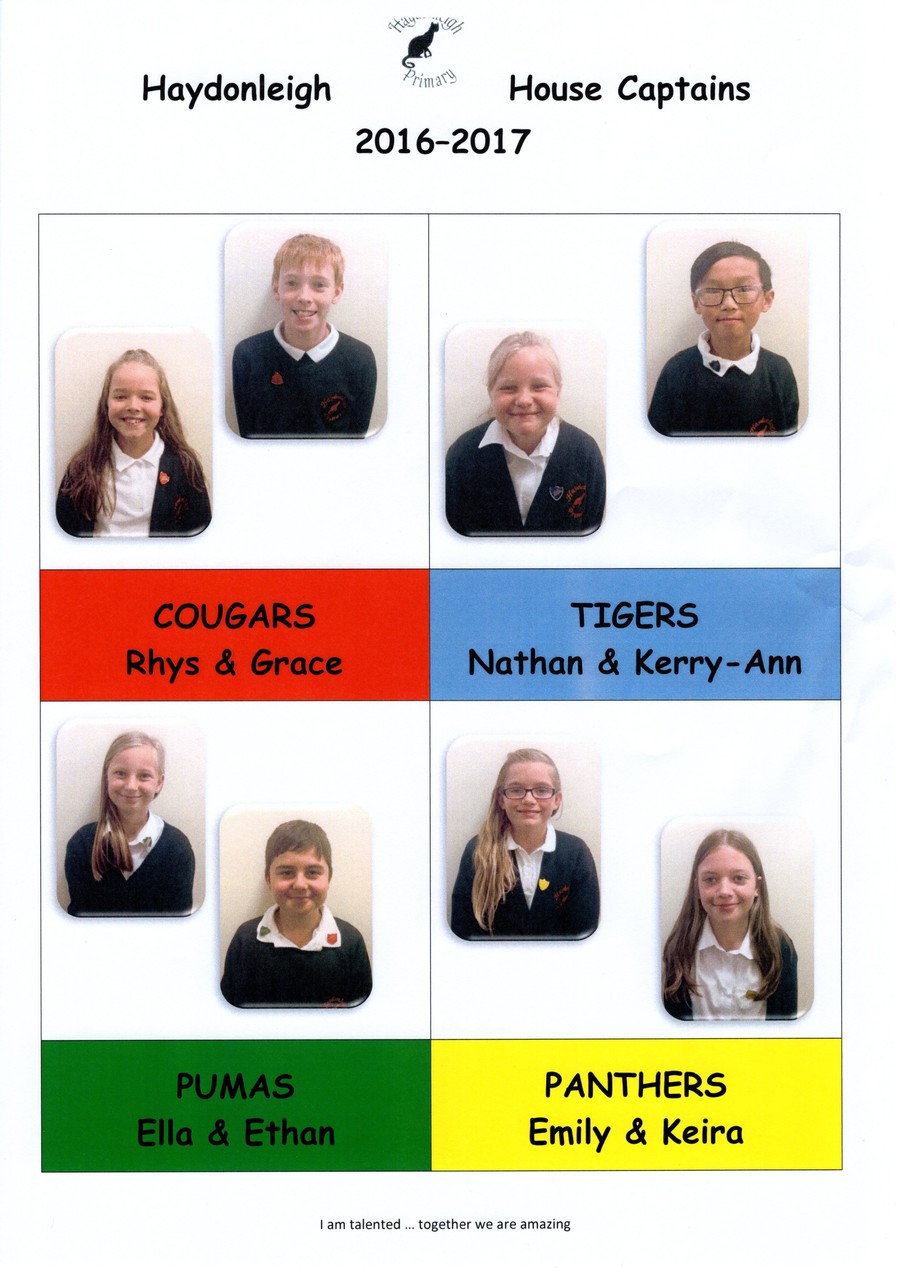 PUMAS TIGERS COUGARS PANTHERS
| | | | | |
| --- | --- | --- | --- | --- |
| Terms 1 and 2 | 3683 | 2902 | 3060 | 3947 |
| Terms 3 and 4 | 3373 | 3698 | 3340 | 3149 |
| Terms 5 and 6 | 2742 | 2906 | 2615 | 3208 |
| | | | | |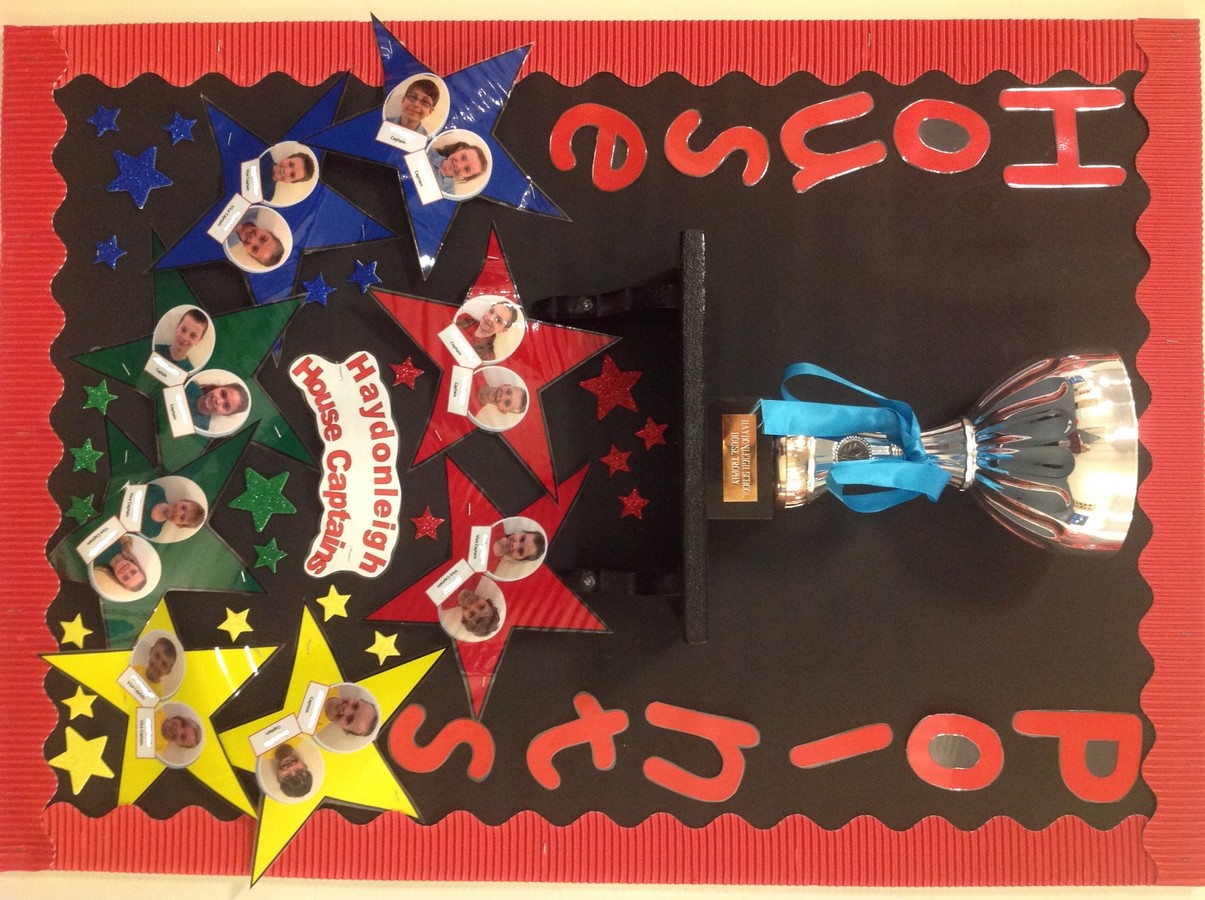 In September 2013, we re-launched our house-point system as a means of rewarding pupils for following the Golden Rules and having impeccable behaviour.
White token – 1 house point
Silver token – 5 house points
Gold token – 10 house points
Each house has 2 captains from Year 6.The house captains are voted for by their peers and have a big responsibility as they are role models for the rest of the school.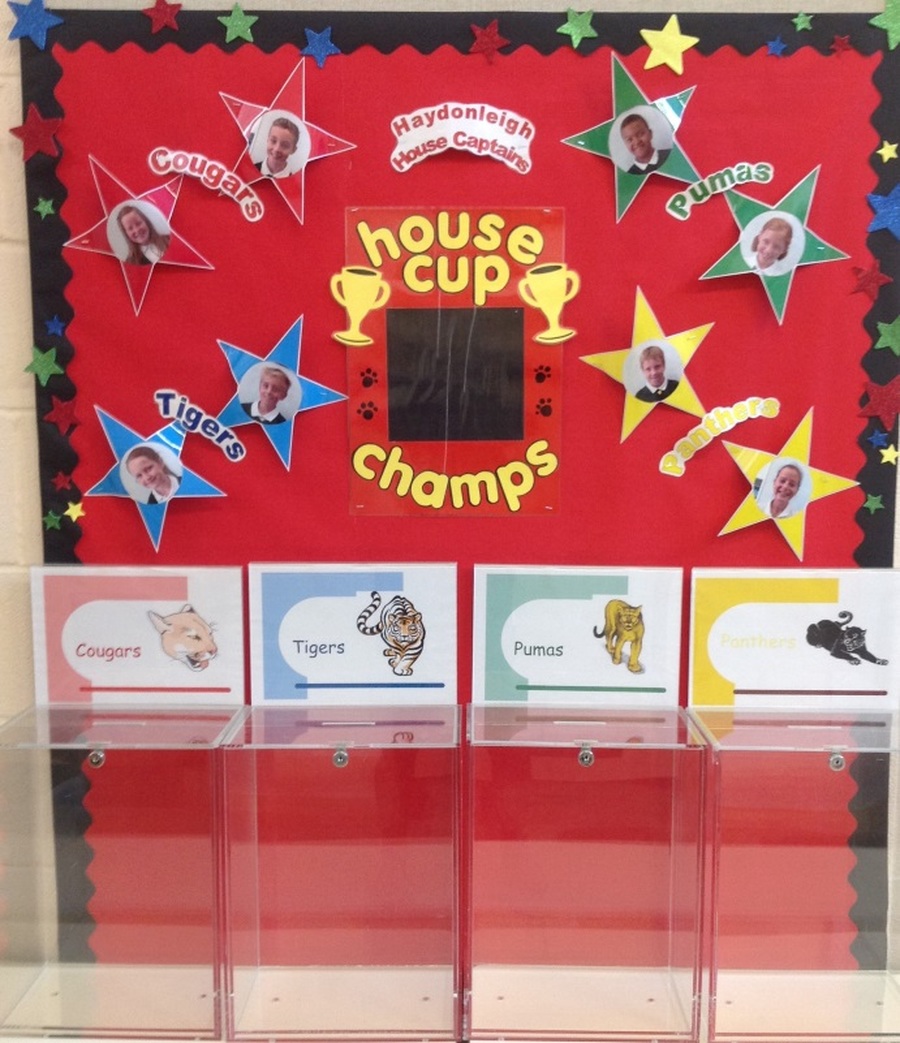 Each term, the house captains are responsible for collecting and counting all the house points that children receive across the school.
At the end of each term, the winning house will be announced and the house captains will have the honour of putting their house's colour ribbon on the house cup.
At the end of each half-term, the team with the overall highest score is allowed to come to school in their team's colour.