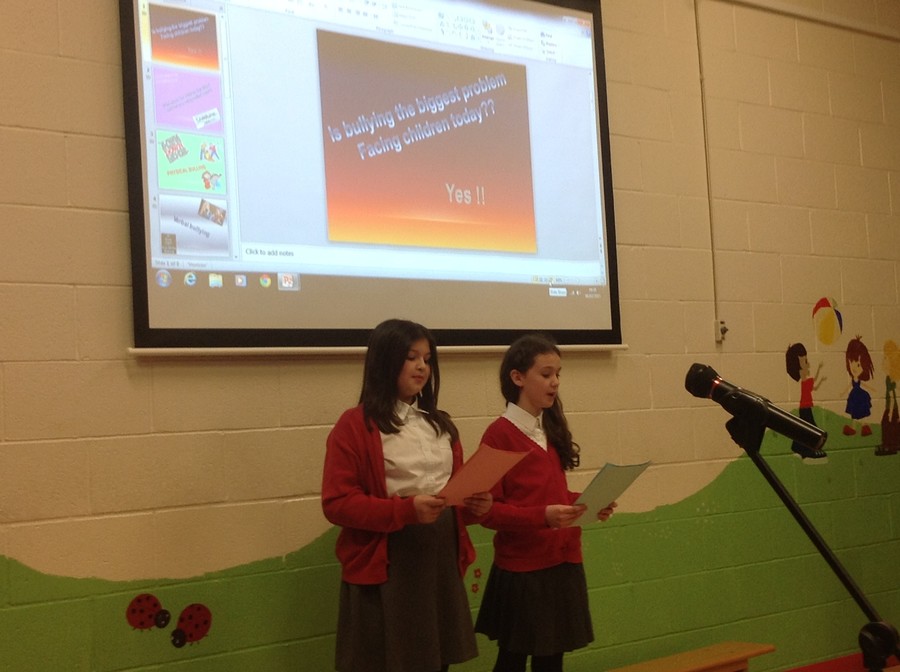 February 2015
Democracy is richly embedded in our school. Pupils have the opportunity to have their voices heard through our school council, pupil questionnaires classroom/whole school discussions and debates.
Children are encouraged to voice their own opinions with confidence but also learn the important skills of listening, understanding that others may not share their opinions, tolerance and understanding.
Whilst much of the work in this area is embedded in our curriculum, children often get the opportunity to work with other schools in the area. Last year a group of children won a local Dragon's Den completion.

Recently, a team of 4 children Jack, Erin, Georgia and Molly in year 5 represented our school at a debating competition. They prepared a viewpoint to present to an audience of adults and children they had not met before. They were then asked questions about their views. They also listened to the views of the other school teams and had the opportunity to ask questions.

We were very proud of their composure and confidence in presenting; showing a natural ability for public speaking.

The event was held at Brook Field School and was judged by Matthew Barry who is a real barrister.

Although we didn't win overall - the children received certificates and medals for their achievement.
Children throughout the school will be learning more about British Values,for example;
Democracy: Helping pupils to express their views.

Individual liberty: Supporting pupils to develop their self-knowledge, self-esteem and self-confidence; Model freedom of speech through pupil participation.

Respect and tolerance : Develop critical personal thinking skills.